what would you sacrifice for love?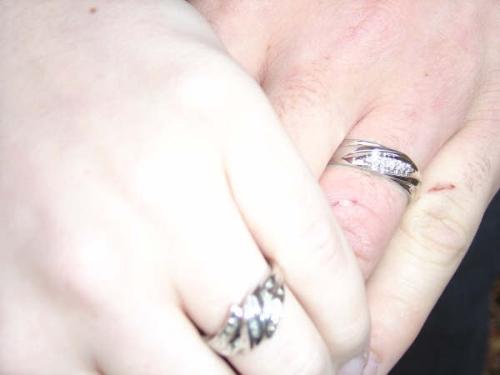 United States
February 8, 2007 11:08am CST
If your partner asked you to give up a hobby or interest for him/her would you do it? I would give up some of my hobbies or interests, but not all of them. My hobbies and interests make me who I am, and my husband fell in love with him including those hobbies and interests.
7 responses

• United States
8 Feb 07
A husband should accept you for who you are. You should not have to give up anything for him. (unless its another man lol).But he knew who you were and what your hobbies and interests were when he married you. So he should accept that.

• India
8 Feb 07
married life is always an adjustment. i will sacrifice some hobbies.but not necessarily every hobbies that he demand.even after marriage i will have my own opinions after all

• India
8 Feb 07
i would give my entire time to my love in love i feel spending together matteras a lot

• United States
8 Feb 07
In my opinion all of my hobbies come second to my wife and child. I agreed to put her first above all when I married her. She knows how important they are to my core happiness so she would never ask me to give them up, but now that we are married with a family I have less time for hobbies. Plus I have formed a new hobby stay at home dad. :)

• United States
8 Feb 07
I would give up anything and everything for true love. I would completely leave the person if they said it would make them happy. Or do anything that makes them happy. That's why mutual love is the best. It allows you to be happy and to make the one you love happy because they would never make you do something that would make you sad, and you would never do something to make them sad.


• United States
8 Feb 07
to tell you the complete and honest truth, i would sacrifice anything for love. whatever my partner wants, i would give it to her, whether that be space in our relationship or it be closeness in our relationship. i would give up anything for love, because to me love isnt just knowing how you feel about someone. its about feeling it. when i see her smile, i know that i did something good enough to make her smile. so what would i sacrifice for love? anything she wanted me to give up, i would give up for her.