why people hate Bill Gates??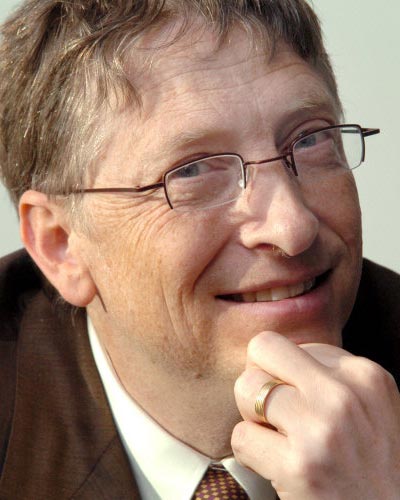 India
February 8, 2007 9:44pm CST
I want to know why most computer users hate Bill Gates, i dont know the reason why people comment on him, I feel he has reached to this stage with his hardwork and determination. i used to get in my office mail lots of mails hating Gates or making him fun or joke on him etc, so people im eally confused why people hate him...didi he do anything wrong or cheated any one, i want to know these things,
6 responses

• India
10 Feb 07
I don't think people hates bill gates. It is the products Microsoft develop, are they commenting on. When there are many professional softwares available for free Microsoft is not ready to decrease the rates of the products and is behind many other companies on the name of patents. Not only that at times Microsoft doesn't play fair games to meet competition. Ok, its all a part of business. I don't think bill gates is a person to be hated. He have been a part of many community projects and he do deserve credits for such moves.

• India
10 Feb 07
hey i agree with your opinion that people hate MS because of the bugs they find in Microsoft products...

• United States
9 Feb 07
people only think they hate him because they are nothing more then jealous. its sad really. i mean why would you hate a man who worked his way up from nothing to become the man you currently see. its great he did what he did. now if they took the time they spent on being jealous, perhaps they could come up with something as gret or better then what Gates did.

• India
9 Feb 07
ya i feel the same what u feel,i expect an answer from people who hate him ,the reason for their hatred,dear Bill Gate haters,do respond frankly and sincerely why you hate him...

•
28 Feb 07
I don't hat him at all. I think that Bill Gates made the greatest effect on the computer world. He's clearly a genius. I also respect his position on software since I don't like the Open Source concept. As for why people hate him, I think it's based upon thinking that he is a monopolist. Some others say that his success was mainly based on some work of others (like it's always said on successful people). Others are clearly jealous. As for me, I just am not convinced with any of this.


• United States
27 Feb 07
I don't think people hate Bill Gates, if someone does also its because of jealousy. I personaly think he is a person who deserve respect. Not only he is the king of technology but also he is helping the society a lot. He is a real philantrophic.