Have you ever seen a movie that was so bad you walked out of the theater?

United States
February 8, 2007 10:04pm CST
Movies are so expensive these days...where I'm from it's $10 to go to an evening movie. But have you ever seen a movie that was so bad, you just couldn't sit through it and walked out of the theater? For me it was "The Net" starring Sandra Bullock. It was so awful, that even though my friends wanted to finish watching it I thought it would be more fun to play video games in the movie lobby, so that's what I did. What movie did you walk out on?
11 responses

• United States
14 Feb 07
I haven't walked out of the theater either. I am one of those people that have to watch until the end, no matter how bad. But I have wanted to run screaming out of the theater after the second and third matrix movies, all the new star wars movies, and tomb raider:cradle of life. Also, movies that almost made me break my dvd player: the hulk and nacho libre. I loved the Hulk and the movie was sooooo boring I wanted to gouge my eyes out and I love Jack Black, but Nacho Libre was not funny at all. I have wasted too many hours of my life. I want them back!

• United States
14 Feb 07
Oh My God...I also could not stand the last two Matrix movies! Which was so sad since I loved the first one so much. I just about walking out of room I was in at home after watching 20 min of Dare Devil. I think Kevin Smith owes me some time and money for cruel and unusual punishment with that one.

• United States
10 Feb 07
For me it was Educating Rita. I couldn't walk out I was with my mom.She loved the film.

• United States
10 Feb 07
Aww...it was sweet of you to stay with your mom though.

• United States
9 Feb 07
I've never walked out, but I have gone and complained to management about poor projection. If I'm paying $10, I don't want to see smooshed up faces. There have been times when I wanted to leave, but there is always some little nagging part of me that thinks of the money and wants to keep hoping that the movie will get better.

• United States
10 Feb 07
Oh heck yeah, I would complain about poor projection too. I was once in a theather were they forgot to shut the lights for the first 30 minutes of the movie! I had to say something about that.

• United States
9 Feb 07
I walked out of Tailor of Panama. That was lame.

• United States
9 Feb 07
I haven't seen that. A good thing about this discussion is I am learning what movies not to waste my time on.

• United States
9 Feb 07
I've been tempted a few times, but I just bore the blunt of the attrocities. Epic Movie was the latest one, and for the DaVinci Code I fell asleep. I very nearly walked out on Spike and Mike's Sick and Twisted Animation Show, that is the absolute worst, and I made sure not to see it again.

• United States
9 Feb 07
Oh, I've never been to Spike and Mikes, but it does come to my city. Sounds like it's not that fun. I've never seen the DaDinci code, but I tried reading one of Dan Brown's other books (Angels and Demons) and just could not get into it. I stopped reading it after about 3 chapters.

• Philippines
9 Feb 07
I have a couple of those.. I once watched a local film here in the Philippines, it sucked so bad that I left the theater 15 minutes after I went in. Total waste of money. In those kind of events, I either leave the place or sleep on my seat. =/

• China
16 Dec 12
I never walked out of the theater while watching a movie. I usually insisted on watching it to the end to make sure that my money on it was not wasted. But it is many years since I did not go to the cinema because of its high prices and its availability to watch online. Take care, twilight.

• India
26 Aug 12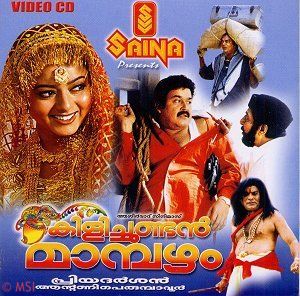 Kilichundan Mambazham which is a Malayalam (language of the south Indian state kerala), I watched this movie in theater and I walked out of the movie after watching it around 30-40 minutes ...

• United States
21 Apr 07
I don't think that I've ever actually walked out of a theatre. Movies are so expensive these days, and being a broke college student I don't usually go to very many. The only time I go to a movie in the theaters is when I've heard REALLY good stuff about it, and I think that it is one that I will really like. I'd rather not waste my hard earned money on a mediocre movie that I can just rent in a few months when it comes out on DVD.

• United States
20 Apr 07
I have walked out on three: 1.Birth with Nicole Kidman- I got my money back for this one! 2.Lady Killers with Tom Hanks. 3.Hot Shots.

• Canada
14 Feb 07
While I have never walked out on a movie, I have tried to sit through one just for the sake of being polite and ended up falling asleep, haha. It was "Ace Ventura When Nature Calls"..I was so disappointed in this movie. I normally love the movies with Jim Carrey in it so I was expecting something great (Ace Ventura Pet Detective was a good one), but "Nature Calls" was probably up there with the dumbest movie I've ever seen.