whats your favorite french fries flavor?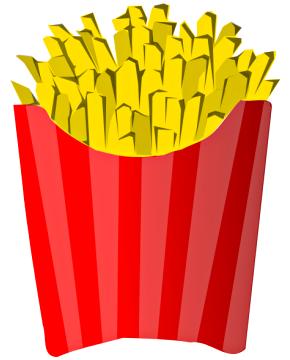 Philippines
8 responses


• United States
15 Feb 07
Lol! I was thinking the same thing. Someone said it before I did! If you mean what flavor do you like with your fries mine is barbecue sauce, or ketchup.

• Philippines
10 Feb 07
i like cheese and plain fries most of the time..i love it when i dip it to chocolate ice cream..

• Philippines
10 Feb 07
I crave for fries a lot, and really, when it comes to fries, it doesn't matter what the flavor is. As long as there's mayo and catsup, I'm utterly fine with it and very much satisfied!

• Philippines
11 Feb 07
i really really love french fries. whenever i go to jollibee of mc do, i alway buy french fries. i like it plain, with cheese or sometimes i dip it in catchup.. oh so yummy.. i cant wait to eat.. :)

• Oman
10 Feb 07
i like them plain but i need mayo and ketchup with it. I just love french fries. God bless the person who invented them :)

• Philippines
10 Feb 07
I prefer just plain french fries. There's nothing better. I just go get myself a cup of mayonnaise, a cold beverage and voila! Afternoon snacking bliss! =)