Do you have an impression that you've seen a ghost?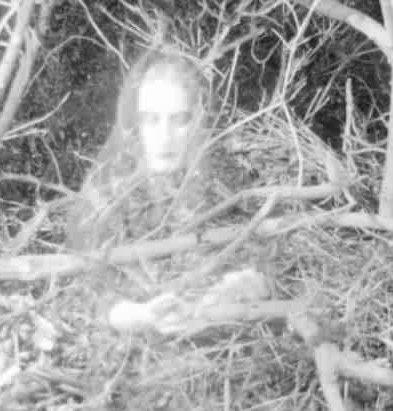 India
3 responses

• India
16 Feb 07
Well good question, something a am perconally interested in. Well there has been logical and scientific explanations. likr once a scientist was working in a lab and ha thought he saw a ghost, on invistigating it was found that at the same time a turbine in the lab was started. this turbine emmits a pirticular frequenzy of sound that caused his mind to respond by creating this illution. Now to know the real power of sound do this- watch a horror film in mute, IMPORTANT:put it in mute even if there is no audiable sound It wont feel all that scary.

•
14 Feb 07
i do belive in them actually. i belive in alot. my teacher says their from another dimension are something. hes pretty weird, he teach physics im not quiter sure how we got on to that topic. It may have been ailens.

• India
10 Feb 07
I don't believe in ghosts...but i'm still scared of them. Most of the nights if i don't get sleep, i get up and read something to get the sleepy mood. And i casually look into my neighbour's yard...and everything comes alive then in the bright streetlight. Hanging clothes look like a strange person floating around. The weird gray cement block (looks like a wall part of some sort) comes alive as a ghost in a gray robe. Worse, even noises outside, like celebrations that begin at 2 in the night...they're the scariest part. The guys in the prossestion(religious of some sort) have drums and stuff and they shake our gate for some reason. They laugh and scare the living nightlights out of me! And this strange prossestion always walk down our street at 2 o'clock at night. I hear them whenever i'm awake at that unearthly hour. And that's not my imagination either! They're real weird humans with dums and hands strong enough to shanke our front gate. I keep feeling they'll come in or something...but they're not ghosts. I think i'm more scared of weird humans than ghosts.