Saturday Night Staying In? Going Out?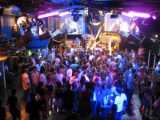 February 10, 2007 10:20am CST
I am personally staying in this evening as it is bloody freezing out, I will be getting a drink in and a chinese! the thought of standing at the taxi rank at 3 in the morning is not appealing..... what you up to?
No responses