Hair Treatments Home Remedies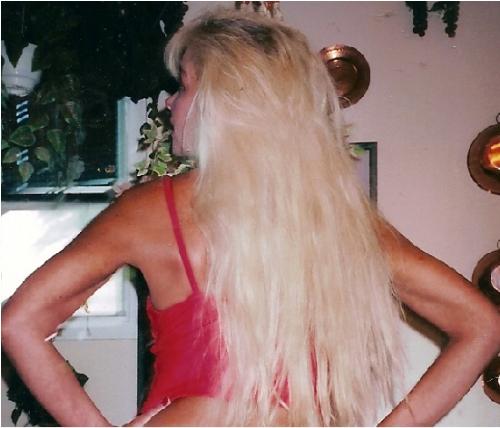 Canada
6 responses


• United States
13 Feb 07
I don't have a home remedy but I do use pantane moisturizer conditioner. It helps to leave the product in the hair more then a minute. Or tressume works not too badly. Just make sure to rinse well.

• Ireland
11 Feb 07
I also had very long hair and I used to use hot oil treatments at home as the hairdresses always charged a fortune for treating my hair. I always used to put a long loose plait in my hair at night as it used to annoy me when it got wrapped around my face and neck while I was sleeping. I still use the hot oil treatmenst, even though my hair is alot shorter now and they give my hair a lovely shine.

• United States
11 Feb 07
I used to have really long hair......and I had a problem with my hair. One of the things I suggest to you is buying a deep conditioner and putting it in your hair while in the shower. Let it sit in your hair for 5-10 mins (depending on the time you have)....before you wash it out take a comb and brush the conditioner through your hair. Also, have you tried any leave in conditioner? I prefer Biolage hydratherapy line. Hope this helps:)

• United States
11 Feb 07
Please DO NOT try this unless you've researched it a bit, but I've heard mixing a cup of mayonaisse and one egg is a great conditioner. I have never tried it, but I have friends who swear by it. And if you ever decide to get rid of your lovely locks (and I wouldn't if I were you : ) ), I know the Locks of Love Foundation would really appreciate the donation. I just did that and although I missed my hair, it sure was a good way to try a new thing and go in a new direction.

• United States
13 Feb 07
mix honey and extra virgin olive oil to create a wonderful hot oil hair treatment. leave it in your hair for an hour or so and rinse well. I do this about once every week or ten days and really love the results. I use 1 tsp of honey and 1/4 cup of olive oil, but you may need to adjust that depending on the length and thickness of your hair

• United States
13 Feb 07
I realized after posting that I didn't tell you how I do it; mix the honey and olive oil in a small plastic ziploc type bag and warm it by placing it in a bowl (sink, cup, whatever works for you) of hot water for just a few minutes. I put this in my dry hair, wrap the hair in a towel, then wash normally afterwards.