Have you ever been in a movie...

New York, New York
6 responses

• United States
11 Feb 07
About 6 years ago I was selected to be an extra (along with about 200 other Oregonians) for a few scenes in the 2003 Tommy Lee Jones movie "The Hunted". There is a fight scene on a max train on the Hawthorne Bridge in downtown Portland. I was one of about 80 or so "civilians" running off of the bridge away from Tommy Lee and Benicio as they fight atop a rail car and towards the police who help us to get to safety. We filmed that scene for two weekends. I also filmed another scene as a passenger in a car on the Hawthorne Bridge. It was a dream come true for me for many reasons 1. I am the biggest fan Tommy Lee Jones fan ever and working so closely to him was the biggest thrill!! As an extra you are not allowed to take pictures or talk to the talent...but just watching him work was amazing. We were allowed to have our cell phones so I called friends and family in between takes!!! 2.Watching William Friedkin the director work was amazing.(He directed the "Exorcist"). Watching him direct hundreds of people all going in different directions was mind boggling!! 3. As a film production graduate, being on the set of a major motion picture was amazing and a dream come true. A lot of people complained those 4 days about all the waiting in between takes..but I found myself wathcing everything!! 4. The food was great!! I was four months along with our first child and the buffet breakfast lunch and dinner they served us was delicious!! The only bummer is that despite a director's efforts sometimes you have to cut scenes in a movie and the shots of "civilians" running off the bridge was cut!! I am signed with an agency here in Portland since 1999 and I have been lucky enough to have filmed 4 commercials as an extra and 1 with a speaking part. (You don't see many african american gals like me out this way!!). It is an experience that I have always enjoyed. I am hoping to hopefully do some more work in the future.

• New York, New York
11 Feb 07
This is so cool. You say you were selected to be an extra, did you go to apply for the part or did they approach you for the part? They fed all the extras too?

• New York, New York
11 Feb 07
Wow, I had no idea it was like that. That is something very nice to experience. So these actors are treated like royalty. Thanks for sharing this. +

• United States
11 Feb 07
Does local access count? I was in a low budget film that was show in Bakersfield local access channel.. it was a movie with all dialog about stupid stuff.. but my face was on t.v.!

• New York, New York
11 Feb 07
Cool. You were on tv, would you like to do more tv work?

• New York, New York
11 Feb 07
Welcome to mylot. Nice place and nice people.

• Philippines
12 Feb 07
yes , i still gout to a movie house to watch new movies in spite of the proliferation of pirated copies around.i still want to see the spectacles of watching a reel and real movie where it should be shown, in a movie house

• United States
11 Feb 07
No, sorry... no movie star material here! LOL

• New York, New York
11 Feb 07
Me either. The closest I get to a movie is watching it on the front of the tv. hahaha Thanks.

• Ukraine
11 Feb 07
I've never been in a movie, but I was shown on our local T.V. channel when I've participated in classical dance contests when I was a kid.

• New York, New York
11 Feb 07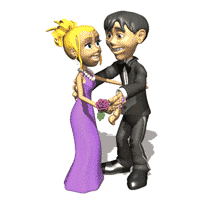 How does it feel seeing yourself on tv like that.

• India
11 Feb 07
One of the movie that made me think and really got myself involved in is the Matrix trilogy. I have seen the movie quite a few times. More than 50 times. Each time I get a new interpretation and message from it. Every single line from the script is relevant for the movie. I even has the transcript of each of the movie.