P S 3, Xbox or WII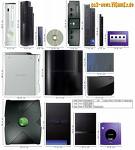 United Arab Emirates
5 responses

• United States
11 Feb 07
Well I have a Xbox 360 and I like it alot. At this point I do not reccomend a PS3, their games are not that great now, they look better on the Xbox 360. In the future the PS3 will be better but wait. Buy a 360 now when the price drops and better games come out then buy the PS3. That is what I will do.

• United States
7 Apr 07
Sony said that the PS3 was going to be a generational leap, but it doesnt seem like that to me. Look at the graphics compared to the Xbox 360, its basically the same thing. The SIXAXIS controller bugs out on its own, plus you have to keep plugin it in to the system and take it out to use the wireless feature every time you turn it on. Plus it has 8 freaking CPU's but it cannot multitask, not even custom tracks. The Wii seemd really fun, but you need money inorder to actually have fun with it. The batteries only last 20 hours max. The classic controller connects to the Wii-mote and contribute to the battery power life. The graphics arent that much big, but u can expect that from Nintendo. They could have atleast made it a little more detailed, only a handfull of games look clean. Most of the games are inresponsive to the wii-mote and that makes the game boring. There is no online multiplayer and wont be any for quite sum time. The 360 has been out for a year now and i've seen tons of games that are good for it. personally I would get that if you do not own it already. The controller is better, the graphics are clean, the frame rate is generally good for most games, good backwards compatibility, the best online multiplayer availible, and what more can I say. The Xbox 360 has my vote. P.S. I wrote this months ago

• United States
12 Feb 07
We have one of each in our house, and a GameCube and PS2. But of all the Xbox 360 is my favorite. My hubby and I even bought a flat panel in addition to our regular TV in the living room so we can play multiple systems together. Kinda pathetic, but we love our games, as do the kids!

• Romania
11 Feb 07
Well, you should try PS3.It's better than Xbox for sure.Hope this helps you.Cya.