Do u beleive in life after death?yes/no..if yes y,,if no y !!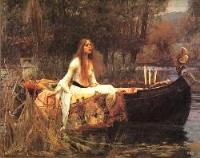 India
October 12, 2006 11:18am CST
Surfing thru,,i came accross a fantastic page where it is claimed that it is possible to become invisible and it had links about hypnosis.http://imdewmess.blogspot.com/ Thats how this question striked to my mind.Everyone may have given a thought about it atleast once.Share ur para-psych exp. if ever HAD ?!
1 response