forceful courting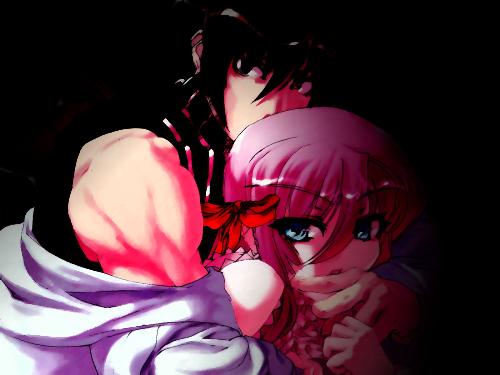 Philippines
February 11, 2007 9:24am CST
i told this man i am in a relationship and i wont consider having another.. i showed him im happy with my boyfriend... but he kept on forcing to court me despite all, i gave him a warning coz im pissed, but the more he wanted to.. what else will i do? my boyfriend is a very agressive when it comes to this matters, he may hurt this guy. what will i do to stop him?
5 responses

• Canada
11 Feb 07
Do not answer his phone calls or e-mails if you have told him clearly and in no uncertain terms that you are not interested. Do not go to places where he goes and if you run into him do not speak to him. If he persists go to court and get a restraining order. Good luck.

• Philippines
11 Feb 07
Ask him if he (the guy who's courting you) really means what he's doing .. Make him realize that you are happier with your boyfriend. If he really loves you, and he knows you'd be happier with your current boyfriend, he'll eventually let you go. Another advice: Just don't mind him. If you take his presence seriously he'll think that you're interested so just forget that he exists. He will be tired soon. Best of luck .. =)

• Philippines
11 Feb 07
i dont even look at his eyes.. when hes around i flee away.. im pissed. the more i ran away the more he likes to, i always let him see when my boyfriend is around i jump and giggle and hug him a lot, and i am so happy with him, but he tends to be blind.. i dont know why this kind of man exist... thanks, i gave you plus.

• Philippines
11 Feb 07
perhaps you have said enough to him so the best thing you can do now is ignore like you hate him and you dont see him. its because the more you still entertain to talk to him the more he had the courage to continue. maybe he is thinking he can win you after all so ignore and dont mind him.