nokia or motorola

India
February 11, 2007 10:38am CST
which brand you would like to purchase nokia or motorola
11 responses

• Philippines
11 Feb 07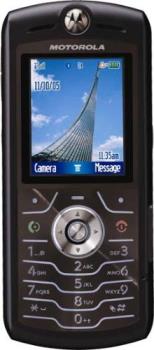 i have been into nokia a lot... from history of oldest and latest.. from 5110, 3210, 3310, 3330, 6210, 6620, 6600, N70 etc... and believe me no matter how i take care of it in care and very nice way, it wont last the best only for 2 years, the next year is hell, hanging, battery problems etc... now, im into motorola.. its the best, im using moto SLVR 7, it rocks it economical but all the needs are here... its very useful and exactly what i want.. take care^_^

• India
12 Feb 07
yeah i too have motorola L6 model, and much better than nokia

• Philippines
17 Feb 07
thank you so much for this ^_^ if you like to download some FREE wallpapers or themes for the motororal.. you can visit htt://www.zedge.com its all free, just register, you can have the coolest wallpaper and the best themes as well ringnign tones and the best part can create your own name logo or your own screen saver in personalized you way.. thanks again, take care.. ^_^



• Malaysia
11 Feb 07
I have purchased both Nokia and Motorola. Currently i am using a Nokia N80 and also Motorola V3 Razr. Both are satisfying enough at their own ways. Razr is slim and elegant looking. Whereas N80 has a WiFi feature as well as a 3 megapixel camera. I like them both.

• Pakistan
12 Mar 07
I like Nokia and i prefer Nokia over Motoroola and I think Nokia is most selling brand in Mobile world as Nokia captured 32% of world and Motorolla captured 18% of mobile wolrd ...

• India
20 Mar 07
ok thanks, so your preference for mobile is on the basis of market.


• Malaysia
24 Feb 07
of course i will choose a nokia handphone. they have a lot of great features compared to another kind of handphones..

• India
24 Feb 07
yeah, but i think nokia are much more costly especially those with lot of features, what do you think about it?

• United States
19 Feb 07
Both have good track records so it all boils down to the service provider you are looking into getting and the prices that they are charging. Nookia does have better customer service and support after you buy a product but Motorola, in my opinion, has more phones and accessories to offer.

• India
19 Feb 07
thankyou so much for sharing your valuable information

• India
13 Feb 07
hardy i just want to know can we use memory card in this model

•
12 Feb 07
I prefer Nokia as its easier to use

• India
13 Feb 07
ok nokia is also a good brand, thanks for your response