Which used bookstore place do you prefer to buy your books from?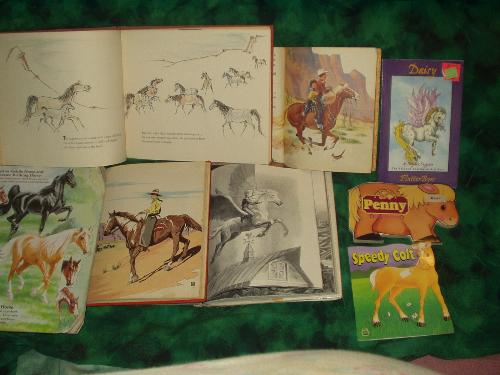 United States
February 11, 2007 2:48pm CST
Where do you buy your used books? Do you like the all inclusive Bookfinder.com that searches the databases of ALL of the used bookstores online? Or do you prefer the slightly more personal abebooks.com or alibris.com? What about buying your used books through Amazon.com? Perhaps you buy used books through ebay.com and their auctions and their ebay shops?What do you find to be the best place to buy your out-of-print books? What has your experience been at some of the places that I have listed above? I'd love to hear them.
3 responses

• United States
11 Feb 07
I've bought some books off ebay. I also go to the local used book store and to Waldenbooks. I bought all of our sons college books off half.com. Even paying shipping the price is *SO* much cheaper. My only disappointment with half.com is when I've paid for expedited shipping and the book gets sent media mail by the seller anyway. About 1 in 5 or 6 sellers does that I've noticed. I pay the extra because we need the book NOW.

• United States
12 Feb 07
I like our local used bookstore too but more and more of them are going out of business as they go online. They say the overhead is cheaper online, no rent on a building, no extra utilities, etc. I hate that because going into a bookstore and looking through books is something I enjoy doing. I appreciate the internet for making it easier to get college books cheaper too. The prices at the local university are so incredibly high and then you go online and find the exact same book for way cheaper. It really is the way to go. Thank you!

• Canada
11 Feb 07
i buy any books i need from biblio.com. i can pay using paypal, which is very convenient for me. i also like the fact that anytime i've ordered through them, i've had my book within a week.

• United States
12 Feb 07
I forgot about biblio.com. Thank you for the reminder! I like being able to pay with Pay Pal too, it IS very convenient.

• Netherlands
21 Mar 07
I love buying used book in used book market or book fair. So many choices and you can directly take the book home with you. The prices is also bargainable and the condition of the books sometimes even like new condition. Sometimes if you are lucky you will find books that rare and hardly to find nor even exist anymore. I've tried to buy used books/magazine from Ebay, the shipping cost sometimes more expensive than the book itself.