Cylindrical table tennis!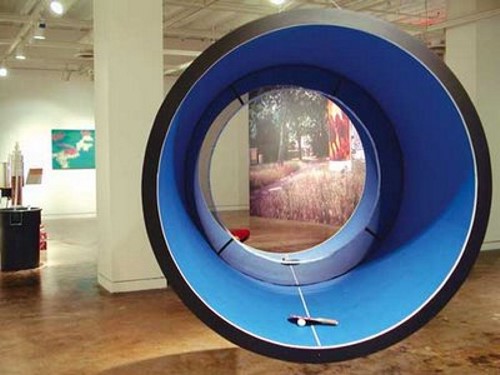 India
February 11, 2007 11:55pm CST
Playing plain table tennis is itself is very much challenging game! Now its a cylindrical table which is suspended in air, opened both side and a circular net is placed in the middle of the cylinder inside.! How amazing it would be to play, isn't it! See the image! Anybody have played it?
2 responses

• Philippines
12 Feb 07
wow, that would be quite a challenge. this is the first time i've heard of it. is this for real? or is this something that is just being conceptualized. it would be amazing to watch a game like this being played live. it would most likely be a dizzying sight. the creativity of people who come up with these innovative games are awesome :-)

• India
12 Feb 07
Ya...me too eagerly looking forward to watch it! Actually one my friends sent this information through mail!