Do you have this type of person in your life?

United States
February 12, 2007 1:27am CST
We have a family friend, whose daughters I have been friends with ever since I was a child. However, she makes it really difficult for us to spend time with her daughters because she controls every aspect of their lives. And, we are all adults. She interferes in their marriages, and has already ruined one of her daughter's marriages. She gets into the personal lives of everyone in the community and many people have begun to avoid her or out and out shunned her. She harrasses department store employees with all her demands, and she is generally a nuisance in public places. She is very controlling and has to mastermind every single thing. She never gives a straightforward answer, and even if she did, you just can't tell, because you wouldn't not where fact begins and fiction ends. And, she gets in all of our business. We try to put up with her, and personally, I think she is an OK person, just a bit, crazy, (and I'm thinking clinically)...are there others that you know, who are like our family friend?
6 responses

• Canada
13 Feb 07
oh thank my lucky stars no!!! A thousand times no! I cannot bear to be around people like that. I am so out spoken that I would probably say something to hurt her. I don't leave much room in my life for negativity. It does not interest me whatsoever. I think to have a person like this in my life would be a burden I would just not want.

• United States
13 Feb 07
Yes, she is a burden. And what is really sad, is that it is much worse for her own daughters, than it is for all of us. They cannot escape her and have no real free will. I have tried several times, to make a difference, but nothing ever changes. And now, it has reached the point where they have begun to insinuate that all is well with them and that they are as happy as can be, when it is quite apparent that it's the opposite. Either they are lying to keep me unaware of the seriousness of the issue, or lying to me and themselves, so that we can all believe that it is hunkydory. I don't know, and I sometimes worry about them...they have been my friends for a long time. I hope to go back home, to my parent's home, and I am wondering if I will even see them, and if I will be able to feel comfortable with what I see (if I do see them that it).

• United States
12 Feb 07
I had a friend for over 50 years like that. I just could not stand it anymore. She was so loud and self centered. I finally told her we had to part, as we grew up in different paths. I didn't want to hurt her, but I just could not stand her one more second. I felt I put up with it for long enough. Blessings, M&M

• United States
12 Feb 07
Yes, that is a really long time to put up with someone's behavior. And, that is what my mom is going through right now. She always forgives her, and tries to understand where she is coming from; the difficult life that she had. But, I feel that there will come a time, when she will just part ways with her also, as you have done.

• United States
12 Feb 07
We don't have anyone like this in our family. I could not put up with a person like this. As far as I can see, she has no business interfering in others affairs. Eventually, this behavior will lead to everyone shunning her and then she will blame everyone else for her problems. She is controlling because of some fear she has within. She maybe has a low opinion of herself and is afraid to face reality. That may be why she is always avoiding the truth. I (personally)would ignore a person like this because there is no way they will change. If she needs clinical help, she should get some. I seriously doubt that she has any awareness of the destruction she is causing. Therefore, clinical help is out of her realm of possibilities. Maybe someone in her immediate family needs to tell her off and put and end to her butting into their lives.

• United States
12 Feb 07
Yes...I think that so many people have tried to get through to her, but she has not changed in all this time. And, I do believe that she never will. I had come to the realization that she really does fear being alone, because of all the things that she has said, about being by herself, and because of the way that she tries to hold on to her daughters' through anyway that she can. And yet, there are times, when she complains about being bombarded by the problems in her daughters' lives...but she is the one that is causing everything and interfering...

• United States
12 Feb 07
I know of such a person myself lol. She has those very same traits. I think maybe it's a psychological condition. Maybe someone should look into it, because she is very controlling. And you can't even tell when she's telling the truth because she denies everything.

• United States
12 Feb 07
Exactly, it is like they just live their entire life in denial and deceit.

• United States
21 Feb 07
It seems to me that this woman is a very insecure person. I think that she's trying to control everyone so that she has things the way that she believes will best suit her. When people try to control others I think it's because they don't want them out of arms reach because they fear that they will never come back. I actually feel sorry for her because I think this would be a difficult way to live. Who would want to live knowing that everyone that means anything to you thinks that you're controlling and a liar and can't really trust you? This just inspires me to not be this kind of mom. I want to do my best by my children and when the time comes to let go (as far as that is possible for any mom!).

• United States
13 Feb 07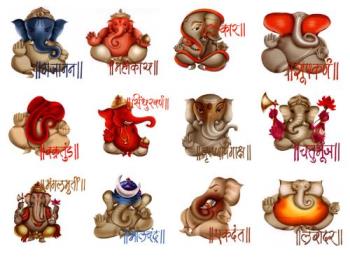 Thanks God, I don't have any family member in my family or I did'nt find any one in our neighbours or near to them any person who interferes our personal life. I think these type of people are psyciological sick, They feel themselves as superior than other i.e. Superior comples. Means "I am the best". These type of people tries to show them very intelligent but express themselves very innocent.They are very dangerous for community.