paypal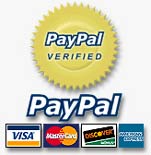 India
3 responses

• Malaysia
12 Feb 07
Yes , you may use your earnings to buy somethings from ebay and for transfer the money from your paypal account will not need any credit cards.

• United States
12 Feb 07
You can buy stuff on Ebay, make sure the seller accepts paypal. When you get the item and go to checkout choose paypal and then log in and it should be taken care of you shouldnt need a credit card unless the itme you are buying is more than the amount you have in paypal.

• United States
12 Feb 07
Yes you can! It's all up to the individual buyer if they accept Paypal. Check the listing, if it has the Paypal icon or it's stated by the buyer they accept it. If not, email the buyer to see if they accept it before bidding. Most buyers & sellers here in the US anyway, prefer using Paypal.