Want to Channel Surf the Internet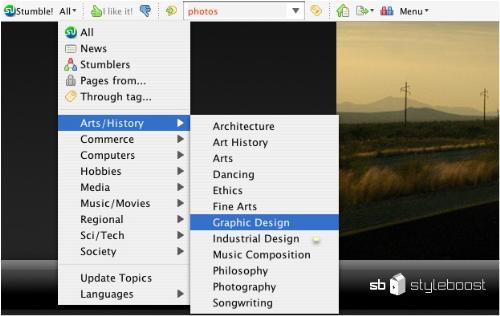 Australia
February 12, 2007 2:32am CST
I stumbled across this site and wanted to share it with you all StumbleUpon lets you "channelsurf" the best-reviewed sites on the web. It is a collaborative surfing tool for browsing, reviewing and sharing great sites with like-minded people. This helps you find interesting webpages you wouldn't think to search for. Works with:Firefox 1.0 - 2.0.0.* ALL Mozilla 1.5 - 1.8 ALL SeaMonkey 1.0 - 1.1 ALL
2 responses

• Saint Vincent And The Grenadines
12 Feb 07
after the ortography corrector thing on firefox this is the second useful thing you recommend me willo, thanks again!!

• Saint Vincent And The Grenadines
12 Feb 07

• United States
12 Feb 07
It's a good site, and getting more popular. It also has a toolbar you can download to make bookmarking easier. I used to be a member, but I got tired of trying to use so many bookmarking sites.