AMD or INTEL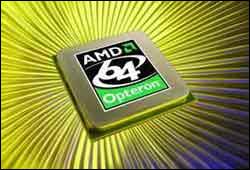 Indonesia
8 responses


• United States
12 Feb 07
I don't mean to intrude, but it is proven that Intels are hotter than AMD processors. I'm not sure where you get your information, but AMD's are known for being cooler than intels, especially with their stock fans. Even the higher end X2's run cooler than Intel's first dual cores the pentium D's. The only Intel that came out that could compete with AMD cool temps. is the new Core 2 duos. But they are still more expensive than most of the X2's. You might want to check out some AMD's because your missing out for just thinking they are hotter.

• Saint Vincent And The Grenadines
12 Feb 07
if you're going to use a normal domestic use, i wouldn't mind amd or intel, but if you're gonna put a huge load of work over the computer i'd pay a bit more and get intel.

• United States
12 Feb 07
Actually it doesn't depend on how much load, but actually the type of load you are doing. If your doing business stuff like word, excel, Intel will do them better. If you are playing games and going with that load, AMD is better, the extra ghz you get from intel helps out with that load for business, while AMD gives you more FSB to handle the extreme gaming.

• United States
12 Feb 07
My new build is going to be something beastly. So naturally i'm going AMD. Here is what it's going to have :) 2 AMD Athlon 64 bit FX-74's (3.0 Ghz) Asus L1N64-SLI WS Dual Socket L Nvidia nforce 680a motherboard. 4 gigs of mem. 2 250 gig hard drive 4 PNY FX1500 256MB GDDR3 graphics cards. OH... and i'm going to run liquid cooling on this best :). My current system is nothing to sneeze at either, but i'm out of time to give all the specs. I've got an overclocked 3200+ to 3.3 ghz with 2 gigs of ram.

• Pakistan
12 Feb 07
wel i think both are best because amd and intel are very popular companies. I have intel pentium 3 1.0ghz with 256 mb of ram and 40gb of harddisk. i will buy pentium4 soon