Whew! I just finished watching Apocalypto.....

Philippines
February 12, 2007 8:02am CST
.... and my heart's still beatin' fast! My cousin and my niece stepped out of the room halfway of the movie, they can't take it anymore to see bloods shedding and all those brutal stuffs. lol . . It's a great, bloody and heartstopping movie. . But i'd like Finding Nemo better than Apocalypto. hehe! (",)
4 responses

• Philippines
12 Feb 07
Yes it is really a brutal and savage movie. I did not allow my 13 year old child to watch that movie. I am afraid she could not grasp that it is just a movie.

• India
6 Sep 12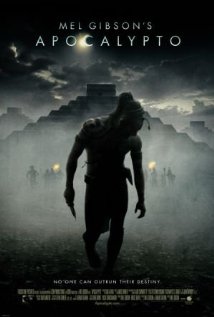 I found Apocalypto much better than finding nemo. Apocalypto is a well made movie about the Mayan kingdom facing it's decline ...