Life w/o Jesus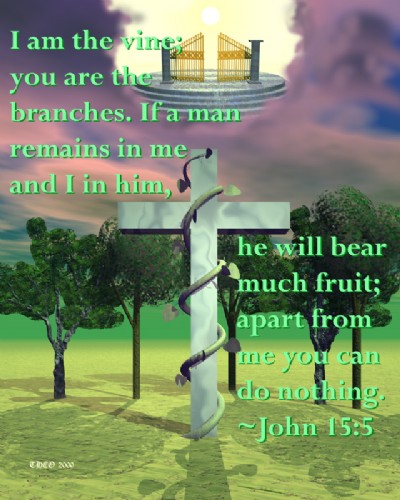 United States
6 responses

• India
28 Feb 07
I don't think a person can be really happy without Jesus, Lord Jesus gives you a purpose for living even if you do not have all the lavish things in the world, you learn to be contend and trust him to supply all your needs and keep you in peace, I'm very happy to trust my Lord Jesus as my personal savior as I would be lost without him.

• Philippines
14 Feb 07
Jesus is our saviour, who saves us from our sins. Jesus has a bigger part of our lives, he helps us in times we have problems, so we should be happy that we have JESUS in this world.

• Philippines
14 Feb 07
Just being happy and true happiness are two different things. Most people perhaps say that they are happy and seem to be much more happier than those who claim to be with the Lord. But they don't realize that they still yearn for something which they cannot understand and that is their lack of faith. God gave us His spirit when He breathe His spirit into the face of the soil He molded and that was Adam the first man from all of us came. And that spirit somehow yearns to be with its source and that is God. No matter how these people who are without God say that they are happy, still that is not true happiness. Whereas for people who are in Christ, even if they are downspirited sometimes, they still feel that peace and happiness inside which is the true happiness.

• Australia
14 Feb 07
NO what? Let me tell you something. I am a backslider. I attend in a penticostal born again church before but stopped going to church anymore. It has been over a year now that I even went to a church. I know I am far from him right now and I don't even pray anymore. I don't know. I just think I don't deserve and God will not listen to me for all the sins I made. I wasn't obedient to him and I feel guilty so I don't bother to go to church anymore. Sorry for the drama. In answer to your question, I still believe a person can truly feel REAL happiness when a person has Jesus in his heart. It's a different feeling. I know how it is. I've been there before. It is a happy feeling and a peace of mind at the same time. Sorry for bad English. I hope you understand what I am trying to say. I admire you girl.

• United States
14 Feb 07
Hey BF :D That really bothers me that you don't feel like God wants to hear your prayer- please don't think that your Father loves you "warts & all" he accepts you even when you do wrong that's what being a good parent is all about, would you turn your back on your child if they didn't follow your rules anymore? No, you wouldn't you'd love them regardless. BF,you don't have to do any formal prayer just talk to God as if you were talking to me- He'll listen I promise you that b/c I am far from "sainthood" & I know God hears my prayers b/c he proves it to me daily & He hasn't left you I promise. Church is not the building church is the people YOU are the church BF You don't have to go to a building to go to church find an honest pastor on TV & worship I recommend The Shepherds Chapel you can watch it online & he doesn't beg for money just teaches the Bible line by line & verse by verse. I'm praying for you BF & I believe you'll soon see TRUE happiness return to you. +'s 4 U :)

• United States
13 Feb 07
I think someone can think they have a happy life without Jesus. There are many people who feel like their lives are good, that things couldn't get any better. They most likely realize there is something missing, but simply feel that's how everyone feels. Sometimes the only way someone knows that life is its best with Jesus is to have Jesus. I'm a photographer. Many times I look at one of my photos on my computer and think it's really in focus, that I've taken a great shot. Then I let Photoshop sharpen it. It's only then that I realize that it was so out of focus. The change might only be small, but makes all the difference in the world.

• Indonesia
12 Feb 07
yeah...you're right! if you have believe in Jesus, it means you don't have to concern about anything, because Jesus will make everything on you is wonderful, I believe it... Jesus is my Saviour...of course...