What do you think of seatbelt laws?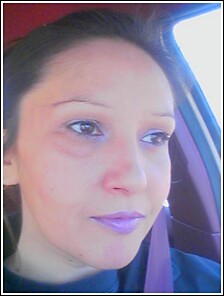 United States
February 12, 2007 10:54am CST
My home state of SC has a seatbelt law you don't really get pulled for it but if you get pulled you'll get ticketed for not having your seatbelt on(I've gotten a few) I think this sucks the bag we should be able to make our own decisions on our own property & my car is my property if I don't want to wear a seatbelt even though they may save lives I shouldn't be forced to by law. What do you think?
4 responses

• Australia
14 Feb 07
It is not very strict in the Philippines though the government requires us to have seat belt and wear helmet when your riding a bike. I think it is only for the best of us. That only means that they care for us. I don't see any problem with it. It also a way for them to discipline us to always wear our seat belt for your safety. I understand how you feel. Sometimes it is annoying.

• Australia
15 Feb 07
Yes. seat belt for car and helmet for motorcycle. I do drive my scooter all the time. I always wear helmet because I am afraid of the police. They can get my license because of that.

• United States
12 Feb 07
My state (MA) is the same way.. they won't pull you over for not having it on but they will ticket you if you aren't wearing it and they pull you over for something else. I don't have a problem with the law though. I have always worn my seat belt so it is like second nature to me to get into a car and put it on.

• United States
12 Feb 07
I think the law was created to save lives and I can see your point in it being your own decision. I really never thought about wearing a seatbelt because it was the LAW. I always choose it wear it to save my life. My step father always drove drunk when I was growing up. The seat belt gave me some sense of security. Luckily he never had an accident, but I have always been afraid not to wear a seat belt in the car.

• United States
12 Feb 07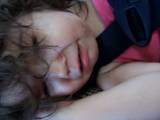 Oops, forgot to add that my daughter hates seat belts too! She gives me a lot of grief everytime we go out.

• United States
13 Feb 07
You make a good point about wearing a seatbelt becoming second nature if you grew up wearing one b/c I've always buckled up my son & to this day (he drives now) he just automatically puts on his seatbelt everytime we get in the car & if I don't put mine on he's like "Momma,seatbelt" LOL +'s 4 u :) ps your daughter is adorable +'s 4 your pic :)

• United States
12 Feb 07
I understand what you're saying, but the law is in place for your own safety. Just like the speed limit laws. They're not in place because it's morally wrong to speed, they're in place to keep people safe. Same deal with the seatbelts. And why would you not want to wear a seatbelt anyway? It's become something I just do out of habit when I get in a car. I don't even think about doing it anymore, I just do it.