boy or girl?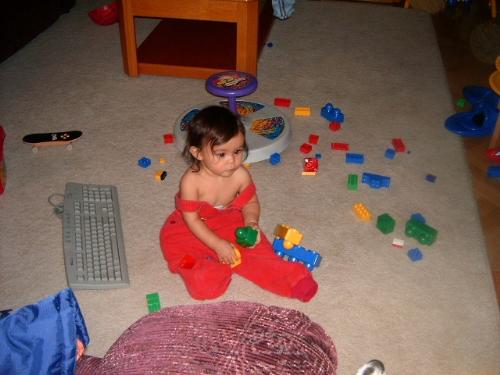 United States
8 responses

• United States
12 Feb 07
OK, is this a set up question? : ) Are we supposed to assume since the child's hair is longish, that they are female, but in actuality it is a very cute overalled little boy? Whatever the gender - a complete and utter doll!

•
12 Feb 07
if you mean the baby, id guess that she was a girl.. hehe hope im right. :o)

• Philippines
5 Mar 07
what an adorable angel! u r so lucky to have him..or her..hmmmm, lemme take a closer look. looks like a girl and a very pretty girl at that!! now, you got me...lol


• United States
5 Mar 07
I totally agree with you, when I was pregnant with my first child I didn't care if it's a boy or girl, as long as the baby is healthy. But when I got pregnant with my second child, I really hoped that it would be a girl. Thanks for you comment.

• United States
12 Feb 07
I would guess boy. But either way your child is adorable. I am happy that now days both genders can have long hair and dress how they want. One battle I'm goimg to choose not to fight with my daughter about is what clothes to wear!

• United States
12 Feb 07
Actualy, it a tradition not to cut baby's hair until they turn a year. He had long hair the first 6 months of his baby life. Thanks for your comment.

• India
18 Mar 07
i m not thinking about a boy or a girl, both r good ,it doesn"t matter because in our generation a girl have a same rights which have a boy,in our modern world a girl and boy both r working together, so in opinion both r good which god give us,both r a great gift for me.