What is the best food present to give for Valentine's Day?

United States
February 12, 2007 11:11pm CST
I always make my boyfriend sugar cookies- usually I buy the refrigerated dough and decorate the shapes that I cut out of it myself. One year, I made him chocolate chip cookies with peanut butter that went over quite well. A lot of people give candies or chocolates. I usually don't go this route, but was wondering what other food-oriented presents made good gifts?
5 responses

• Canada
13 Feb 07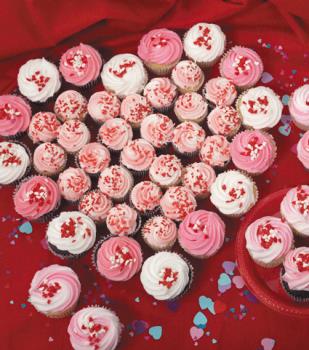 I usually will end up making something different each year as I know I like to surprise my other half with having something that isn't quite the same as compared to last year. I know that one of my absolute favorite desserts to make my other half is chocolate covered strawberries. I find them so very easy to make. And I know that both me & my other half just love feeding these to each other. They also help to cure a sweet tooth! I am actually thinking of making these for my other half & me this upcoming Valentines. I usually will dip the strawberries with the stems in dark chocolate, but I will also do something different.. By dipping some of the strawberries in white chocolate as well. And then I will drizzle the melted semisweet chocolate over the dipped strawberries as well. They are rather tasty! Something else I plan on making my other half & me this year is heart shaped cookies. I will usually make the dough & roll it out.. And then I will use my heart shaped cookie cutter & will cut out some heart shapes out of the dough. And then I will decorate them with frosting or with words that remind me of my other half. I also sometimes will use sprinkles for some of them as well. They are rather tasty when made the right way I have found. I sometimes as well will make cupcakes & decorate them with sprinkles or even icing. And then I will use those cinnamon heart shaped candies & put them on top of the cup cakes. Or I will end up finding tiny little heart shaped chocolates & put them on top for decoration. Or sometimes I will be creative & even draw my own little hearts on top of the cupcakes.. I find by doing this that it makes a person feel special when you make food related presents from the heart. I find my other half truly loves when I make gifts such as these for him as he know's that what I had made him was from the heart.. I also quite enjoy being able to decorate the desserts I end up making for that special holiday as well. I as well sometimes find making heart shaped pies to be rather fun to make as well. Though I have found them to be a lot more work compared to any of the other desserts I have made in the past. Though I usually will make my other half's favorite pie & make it in to a heart shape. In conclusion.. These are some of the food oriented presents that I have given my other half.. Or I plan on making my other half this Valentine's Day.. I think giving something from the heart just goes to show the person how much you truly do indeed love or care for them. Instead of having to spend a large amount of money on materialistic gifts that don't end up being quite as special as something you had made yourself. It's the thought that counts & I find making valentines day desserts are the best way to express that to the person whom you love! . . Thanks for allowing me to share! xx

• United States
13 Feb 07
Great great great ideas! Thank you for taking the time to respond- chocolate dipped strawberries sound like something I could handle. Fabulous other ideas as well- though a lot of times my decorations get a bit cruddy looking after I get "creative". Ha!

• Philippines
13 Feb 07
how about ackes? cakes are okay. how about his favorate dish? it could be okay as long as you know how to cook it. it would be nice to have a dinner for two and the food will be heartly made by you.

• Philippines
13 Feb 07
I usually give a heart shaped cakes mostly choco mousse but this year I paln to give as carrot cake in heart shape too

• United States
13 Feb 07
I think anything chocolate related makes great gifts. I mean, if you think about it, chocolate is supposed to help present feelings of love and affection in the person that eats it. Valentines is the day for lovers, so what better food to give on lovers day is chocolate?

• India
13 Feb 07
The best gift that anyone can give their valentine in these turbulent and hectic times, is TIME. this would be the best gift, the feeling of being together and none around to disturb you.