They say that 'love is blind' do you agree?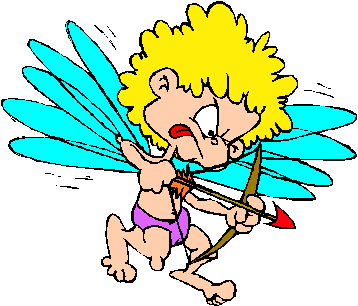 Philippines
February 13, 2007 2:50am CST
Some say that love is blind.. You may notice that your partner is not the perfect person you dreamed of marrying.. but what makes you love him/her anyway? Well, I was never really looking for someone who is close to perfection... imperfections are what made each one of us unique.. It gives our relationship a lot of room to grow on.. don't you agree?
6 responses

• Philippines
5 Mar 07
I think it's more of acceptance rather than being blind. When you love the person, you are willing to accept him for what he is, warts and all. You accept his faults, although you may somehow secretly wish that he'd change for the better.

• Philippines
13 Feb 07
love is not blind. being bf/gf for 8 years before we got married, I've learned to accept his weaknesses, the same way he has accepted my weaknesses. But together with acceptance, there should also be willingnes to improve also for both of you. overcoming your relationships weaknesses together are the reasons that makes it more stronger

• Philippines
13 Feb 07
love being "blind" does not necessarily mean you do not see your partner's imperfections. you do. but in spite of all his flaws, you still love him/her. that's cuz you don't focus on the flaws but on the good side of the person. and you accept the person for who he/she really is.

• Romania
13 Feb 07
Indeed .. love is blind . And i`m telling you from my own experience . At the beginning of my relationship i used to think that my boyfriend is the most wonderfull and perfect person in the world .. just because he didn`t follow that pattern of the nowadays guys .. such as being rude .. or insisting just to obtain .. you know what .. But as time passed by .. i started to notice he`s not at all that person i`ve fallen inlove with .. but i still love him very much .. and that`s because i know he`s a great person even if he`s not that one i`ve imagined it .. and loves me too .. and we know eachother too well to break up because of the personality differences between us . I think we all dream about a perfect person to be with .. but as a matter of fact we want somebody who`s not like us .. somebody different .. because like this we`ll never get bored of the person who`s by ourselves .

• Philippines
13 Feb 07
Love is not blind.Because when you love, you are not using your eyes, in reality, you are actually using your heart!And when you love the person you dont care what and who they are!Because you always willing to accept the bad and good side of that person!

•
13 Feb 07
You gave a perfect answer to your question :} Yes I agree, even some things/characteristics others might take as bad in my partner might be the nicest for me:} But how to know that love is really blind? When you stop loving that person - you start to see every little imperfection in him/her.