Is it worth it to attend Law School nowadays ?

Romania
February 13, 2007 4:30am CST
I`m on my first year of law school at distance learning .. and i`m thinking about starting it all over from september at daily courses . What do you think about law school ? Is it worth it ? If not .. which are the most suitable jobs nowadays in your oppinion ?
8 responses

• United States
13 Feb 07
Of course it is worth it, but I am biased, as I am also an aspiring law major. I will be completing my Finance degree in about three months and I want to do the same thing that you are, and that is distance learning law school. I think law is a great career, as there are so many areas that you can focus in and just be an expert in certain fields. Criminal lawyers are not as abundant nowadays, so I feel the law world is ripe for new and young lawyers like ourselves. Good luck!

• Romania
13 Feb 07
Thanks alot for your advice and support . I like the ideea of having a career in law .. and i hope one day i`ll be a good judge or prosecutor .. It`s just i wasn`t quite shure if it`s worth it anymore .. because i heard some rumours about lawyers that kinda turned me off :) .. But if i get to think about it better .. you`re right a law degree is a smart carreer movement . I wish you luck too .. and thanks for your post !

• United States
15 Feb 07
Just don't do that "distance learning" thing. It's only a step above buying a degree from a diploma mill. Nobody will *ever* hire a lawyer who got his degree from www.lawandstuff.com and if they do they're headed straight for the chair. Distance learning is for bottom-feeders and people who are too fat to get through the front door.

• India
15 Feb 07
i don't think it is necessary to atend the school

• Romania
15 Feb 07
Necessary ? It might be not necessary .. but this is what i wanted to do since i was in the 11th grade . That`s when i decided to attend Law School .. but after that i wanted to go to the Police Academy too.. so i went only to the distance learning at Law School .. And now i kinda regret it .. because i realised that police is not right for me .. but law might be .. So from september i`m starting it all over at day courses .. But why do you think it`s not necessary ? What`s your opinion about it ?


• Romania
14 Feb 07
I must agree with you .. that you have to be pretty smart to finish law school .. because there are specific ways of thinking you have to fit in .. you have to know how to judge someone honestly .. and all these things require good people skills .. intelligence .. and a strong personality ..

• United States
14 Feb 07
Law school is a respected education in all countries. I have a cousin who studied to become a lawyer with scpecialization in international laws, especially european union questions, and he is doing quite well for himself. He has worked in several countries, which always seems nice to me. Still, you should study what you are most interested in, if you know what you really are good at and like to do that's probably what you have the biggest chance to make a successful career in.

• Romania
14 Feb 07
Thank you for your suggestion . As a matter of fact the person who told me not to study law was specialized in European Law .. but he failed in his legal career .. and if i get to think about it .. he might have been telling me all those bad examples because he`s jelous and ashamed of his failure .

• Philippines
3 Apr 07
It depends. Choosing a career is a lifetime choice, if its what you really wanted to do for the rest of your life then its worth it. But if you just want to do it for prestige's sake or for anything's sake beside you then I might say its not for you. You have to choose what really interests you and which would also make competitive compensation.

• Hong Kong
14 Mar 07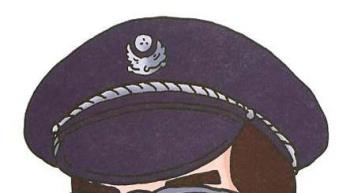 Study law is hard to me. I think you have to plow through the thick books concern the discipline. It take a lot of hard work to be success in the field. But either layer, barrister, judges or attorney is good job. In my city, people in the field are all rich. I wish your distance learning successful.

• Nigeria
5 Mar 07
I graduated from law school 9 years ago and l have no regrets that l studied law,but right about now l am reading software engineering(Java),thats because l believe that 15 years from now the internet will rule the world fully and l want to be part of it.

• United States
25 Feb 07
yea it's worth it because you make good money. you will always have a stable career and pay. you could get a job pretty much anywhere after you finish law school. also a job in the medical field whether it be RN, CNA or doctor you can make a lot of money and have a stable career there too.