Why is it happening only with me??????????????????????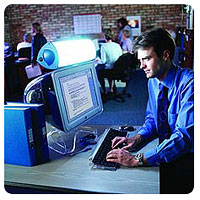 India
February 13, 2007 11:37pm CST
I don get responses for my postings, yesterday i made for posting but i dint get even single response for any of the posting at the same time when it is posted by someone else it is being responded............. i don know why is it happening only with me????????????????
2 responses

• Bahrain
14 Feb 07
maybe you don't have a lot of friends who can respond to your discussions, try sending out friend requests, especially from your interests because most people first respond to their friends discussions. Also if you start a particular discussion in the interest section instead of a general one, it will get more responses. And also take care of the title of your discussion, it should be attractive but also easy to understand. and always end your topic with a question, so that people are more compelled to answer, and don't worry so much, sometimes even if you do everything right, these things will still happen, we all have our quotas of 'discussions with no responses'.

• India
15 Feb 07
Thanks for ur guidance........... ya it is true that i dont hv many frnds..................

• Bahrain
29 Mar 07
Well I hope you're doing something about it.Tell you what, I'll give you a little push, and add you as a friend, and then you can add more friends, thanks for the best response.

• India
29 Mar 07
ha ha ha, thanks for sending me friend request. Actually i had to resolve my discussions so thats why i marked yours as the best one because there was no other reply ;P Anyway i am trying to improve my quality and also i am trying to reach the maximum :)


• India
4 Apr 07
i think that at that time you had a very bad luck so try harder and you will surely get many more responses.

• India
5 Apr 07
No my friend, more than luck friend plays a major role for better earning in myLot. If we have many active friends then sure we can get a good earning from this site and also many responses :)