What are your comments on the U.S presence in IRAQ and its Effects???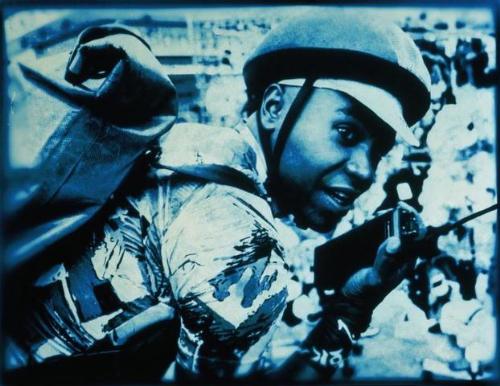 India
February 14, 2007 4:49am CST
The U.S. presence in iraq is into news for quite a long time which discusses about the various effects on iraq and the world as a whole.. What according to u is the aim of U.S government in having its military presence in IRAQ. Do u think that it wants to rule iraq??
4 responses

• Philippines
14 Feb 07
Maybe...but i think it was more out of fear in having another 9/11 incident. Please take note that most Americans are not happy about the war in Iraq and the decision of Pres. Bush to go to war isnt a popular decision among American people. The war in Iraq is more a response to fear of terrorism.

• India
14 Feb 07
Ya i know thats why i specified that whats the aim of U.S government and not the public

•
14 Feb 07
I think the US wants to take control of the oil in Iraq and that is why they are still present there. I don't think they want to rule the country necessarily as long as they can still get to the oil.

• India
14 Feb 07
That is the Aim which almost all are thinking behind such a step by U.s.

•
14 Feb 07
i feel sorry for the troops..it's a plan i think that has gone totally wrong and out of control..they thought they would be out of there within six months from the demise of saddam hussein..but the plans have gone bad..some say oil some say political clout..keep fanatic ismam out of the region..no mone really knows..the only thing we do know is that this war is sucking the u.s econimy dry and will end up destabalising not only the middle east but also the u.s as public opinion denounces outright this war..i pray for a miracle..no use pointing the finger now anymore..too much damage has been done..it is a time for seeking out solutions.

• Hong Kong
14 Feb 07
My view point is that US tries to control Iraq. Maybe US is eager to obtain some benefits from Iraq's huge amount of oil. Maybe the Bush government wants prevent terrorists from making trouble. Well, it is not impossible that US really wants to rule Iraq.