I am a chinese student i want to konw friend of a little foreign country

China
February 14, 2007 5:12am CST
i am a chinese student my 18-year-old this year i want to konw friend of a little foreign country if you also think of the words forming friends with me leace word right away in underneath
3 responses

• Indonesia
14 Feb 07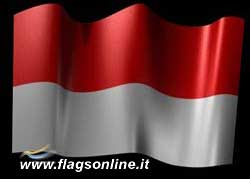 Hi, I am Indonesian and I'm here if you need any information about my country or everything... Hey, you ca add me as your friend if you like ! Welcome to mylot, and don't be shy to start any discussion.

• China
15 Feb 07
Also very glad to know you too,of course, i like a lot of friends who teach that the above link in the form of voice with me, i hope we can become good friends, i hope you will help me to learn english

• Philippines
14 Feb 07
Hi! im Jheff from Philippines. We can be friends. Nice to meet you and welcome to mylot. I hope you enjoy your stay here. God bless!

• China
15 Feb 07
Know your also very glad that i was one of many friends who prefer that the above link in the form of voice with me. i hope we can become good friends


• China
15 Feb 07
hello,i am glad to konw you too although i have not been to Italy.i think we should also be having a really good country.have the chance to do so they must go to see.my English was not very good,many of the words are not expressed,but could only use computer translation,bu i was very fond of the English language.i hope you do not mind.if you can help me to improve the English,i would like to thank you very much.my ambition is after studying abroad. if you are interested in case of china or chinese,i am very willing to help you,we are friends, i should just go for a month vs.MSN this is my contact address debuttodie
@hotmail
.com/ this is my mail to you even if 42691909
@163
.com Road my name, i called Wang Tao,is a boy ,we need to remember and i exchange ah, never been to before foreign forum so i hope will make more help me, Thank you