Kids....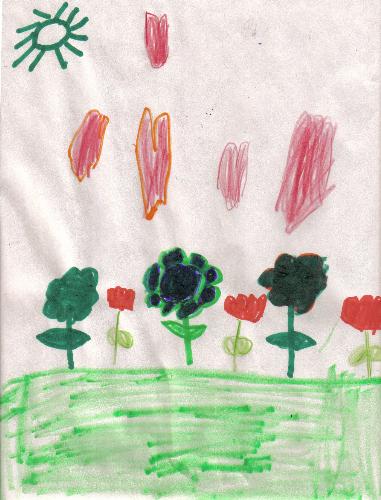 United States
February 14, 2007 11:38am CST
My husband is working away for the week so I am spending Valentine's Day alone this year. I was not expecting to get anything. My son..he is 7...woke up early this morning,made me a card, and surprised me with it. I thought it was the sweetest thing. Here is what he did. He makes me so proud.
7 responses

• United States
14 Feb 07
Kids are so sweet. Glad you got an unexpected gift for Valentines day. Shame you husband cant be home with you.

• South Africa
15 Feb 07
that is so sweet!!! so you see, not all the men in your life left you alone....... he knew that it was a special day and the most important women in his life deserved something nice........ you ought to be proud of him:)

• Australia
15 Feb 07
That is so cool. He is really in touch with how you were feeling and tried to help make things better. I hope this special part of him stays forever.

• United States
15 Feb 07
Awe that was so sweet of him. I bet it brought tears to your eyes,didn't it. It almost made me cry. I'm sorry that your husband cannot be with you today but I am sure you can make up for it another day. We are broke because of the furnace repairs so we won't be doing anything special for Valentine's Day until the weekend. I got a card from my grandson's and I was not expecting that. Now I feel bad because I did not get them anything. I'll have to make it up to them later.

• United States
15 Feb 07
It truly makes being a mom worth it-- Kids are super! The greatest accomplishments moms can make! I love how excited kids get for every holiday. it truly makes each one fun... My daughter made me a great card- made me breakfast.. lunch and we just made heart shaped pizzas for dinner. Boy what a task that was shaping the pizza dough into hearts.. We laughed so much- We had a snow day today and it was the best one we've had in a long time! Kids are SUPER! Happy Valentines Day!

• Canada
14 Feb 07
The best gifts come from a child's heart, and he sounds like a very sweet and loving child. I got a poem which was just hillarious but sweet from my oldest daughter, and a new magnet for my fridge from my youngest. She knows that I love my magnets and wanted to get me one. She took it into her own hands to ask her grandmother to help her buy it for me :)