Shoudl I go on a beach vacation or to a country castle?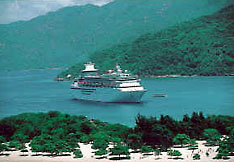 United States
5 responses

• United States
14 Feb 07
Congratulations in advance if you're going to spend your honeymoon! I envy you! If I were in your shoes, I'd choose the country castle. Well, most probably because I've been to many beaches already and I haven't been to a country castle before. For me, that would be unique because I could just go to the beach anytime, but a country castle? I may not be able to afford that one so given the opportunity, I would spend my honeymoon in a country castle! And I think it's very romantic...

• United States
15 Feb 07
Thanks for choosing mine as the "best response"! Truly appreciate it.


• United States
15 Feb 07
Congrats. I would pick the castle in another country. You can go to the beach anytime, but traveling to another country sometimes is your one and only chance. I would love to travel to other countries.

• United States
15 Feb 07
i would go to a castle in a nother country because the beach you can always go to later on. this may be your only chance to go to another country.

• United States
14 Feb 07
I would definitly pick the castle in some other country.Only because I like looking at other countries and going to visit and see pretty scenery.Because I feel I would go to the beach in the Summer.Although right now I would like to be on the beach about right now because it looks like a blizzard out here with alot of snow.LOL