Does Your Pet Suffer from Separation Anxiety?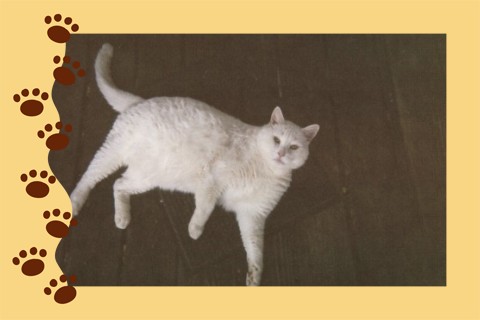 United States
February 14, 2007 7:19pm CST
Mine does! I've only left for a few days at a time maybe 3 times in the last 10 years, and my cat really suffers when I don't come home at night. I've just gotten back from a 3 day trip back home and my poor kitty was a mess when i got home...i could tell he had been depressed and not eating right, etc. He was so glad to see me, and I was glad to see him! I really hate leaving him overnight at all, but this was a trip i had to make. Do you have a pet that does this? What type of things have happened when you've left? How does your pet cope?
5 responses

•
20 Feb 07
We have 2 huskies. Kai has really attached himself to my hubby. We were going on vacation and we put them in a kennel that we had used many times before. Kai seemed ok when we left him there. Two days into our vacation, the kennel owner couldn't handle him. We had left them our friends' number and they called them to come and pick him up. Kai wasn't eating and he was snarling at everyone. They said they didn't trust what he was going to do. Our friends are the people that we got Kai from, he is a welfare husky. So Kai and Tara went happily with our friends. We can not take them back to that kennel again. Luckily, our friends will take them whenever they are not racing or busy. Kai really missed my hubby when he is away. His job takes him away from home for a couple of weeks a month and Kai just pouts. Poor fella, I really feel for him. At least I am here for him, but it is not the same.

• United States
23 Feb 07
poor things. You know, I guess I suffer as much as my cat does, because every time I've had to go away, I'm always worried about him and can't wait to get home to him. Thank you so much,.

• United States
15 Feb 07
Our cats miss us whenever we are gone for a while. They will hear the car pull up or the key go in the door and they run to meet us. However, they don't get depressed and stop eating because they always have each other for company. Your cat needs a friend/pet. Another cat to be a friend or another animal for your cat to treat like a "pet" will help. One cat I owned had a gerbil for a "pet". He loved watching it in it's cage and when I had the gerbil out in it's exercise ball the two of them would chase each other around the house. Watching a gerbil in a ball chase a cat around the house was hilarious!

• United States
15 Feb 07
that must have been really funny to watch!..unfortunately, my cat would never tolerate another cat or any animal as he is too territorial. i can't even let him see me pet the neighbors dog! thanks for the idea though, i wish i could do that, as if he was NORMAL (!) it would help him. Thank you so much for the response, and too bad you didn't get that on video, it probably would have won you some money on Funniest Animal Videos!

• Canada
15 Feb 07
Seperatin Anxiety is a perfect way to describe my boyfriends bird 2 days after we have left him alone..she is very attached to him and when she does not get his attention she acts out and makes it known.

• United States
15 Feb 07
yes, birds can get very naughty when they don't get their normal attention. my sister's macaw gets very roudy when she doesn't get the attention she thinks she needs. Thanks for the response

• Philippines
15 Feb 07
We had a dog. He was a chow-chow. He became very attached to my eldest child. When my daughter and son went to a trip which took them 6 months, he suffered terribly. At first, he refused some food, we had to force feed him. Later still, he got sick, the situation got off-hand, even the vet cannot do anything to make him survive through the ordeal. It was very sad considering how much the family loved the dog.

• Canada
17 Feb 07
Whenever we decide to leave our puppy alone even for a few hrs. Or have someone else take care of her for a day or even one night, or several nights. We will return home & you can just see that she just isn't the same. She looks exhausted or will just be so thankful that we had walked through the door. I think the reason as to why she suffers from this 'separation anxiety' is because she is so used to someone being around. As usually when my other half is at work during the day, I am here at home with her all hours of the day. So she is so attached to me that when I leave she just tends to flip out. We've had several instances where we have returned home from where we have had to go for a few hrs. And literally our couch has been torn apart once we return. The stuff that is within the couch is literally usually all over the place.. It has gotten to the point where one of our couches is so damaged due to her acting in this manner. That we've had to sew the couch several times back together since she tends to do this on a regular basis when we decide to leave her alone. Whether that be for a few hrs. or even with a relative for that matter. We've tried putting blankets over top of the couches or other techniques but it just hasn't worked. The minute she sees us walking out the door you can hear her start barking & biting things. We actually had one time a few weeks ago where we we're ready to walk out the door.. And she took the blanket that was laying over top of the couch & started shaking it back & forth just angry as hell. She has been a lot better compared to how she used to be. There have been a few instances as of recently where we have left her alone.. And before we'd go I'd look her in the face & tell her.. "Don't bite the couch sweetie.. That's bad.." And we'd come back & she didn't end up doing so. I've found this method has worked when I've told her this. On the other hand if my other half tells her not to we will return home & the couch will still be torn up. So I feel she truly listens to me the most when it comes to me telling her to stop acting a certain way & so forth.. Other times we've left her alone with my sibling when we had to go out for groceries or just to go to a hotel for the night to be alone together.. And the relative would call us up & tell us that our puppy is sitting right in front of our bedroom door.. With her head on the door not moving an inch. Even after my relative had called her numerous times to come. I've also been told that when this relative lets her out to do her business.. Our puppy will sit by the back gate outside not moving, almost like she is waiting for us to return back home. I've actually had to tell my relative to put me on speaker phone just so I could speak to our puppy. It has helped to calm her down but still she'd go straight back to mine & my other halfs bedroom door.. And sit in front of it almost like she expects us to open it up at any minute. Usually when we travel places like to get away we will take her.. But I can't take her to the grocery store.. But I find her behavior has improved.. Sometimes she will eat the couch or tear it apart, other times she won't. I think it all depends upon how long we end up being gone for.. Or if she's just in a grouchy mood on that particular day. I am just glad that our puppy is NOT half as bad as some.. I've heard some people actually have problems with there dogs.. Where it got to the point where there pet or dog was chewing apart there dry wall. Where there pets as well have actually chewed through metal crates & there owner had to give them tranquilizers whenever they had to go somewhere. I am glad that my dog isn't half as bad as some of the horrible stories I have heard of other pets owners. And the issues they've had to deal with when it came to there own pet. I understand how you feel as I don't like having to leave our puppy alone either. That's why for the most part we take her with us if we are traveling. But I think it's healthy for a dog to learn to be alone as well. They can't have someone around them all of the time.. Also I must mention how I know how you feel when it comes to your cat having a friend.. We've actually had our relatives dogs stay with our puppy & that hasn't helped to prevent her from chewing the couch. So for some animals having a friend doesn't help in my opinion. In conclusion.. For the most part.. Our puppy's behavior has improved & she barely ever chews the couch now. I think it's because I have a talk with her before leaving & she knows she doesn't want to disappoint me as her owner or "mommy".. As I refer to my other half as "daddy" & he refers to me as "mommy." And our dog I swear actually believes we are her parents.. haha. It's cute, but also sweet.. So to get back to what I was saying before hand.. I find our puppy will do her best to cope with us being gone for a while.. She's become such a smart, well behaved puppy & I am so proud of her for how far she's come over the last few years, as well as months, or even weeks! . . Thanks for allowing me to share! xx

• United States
18 Feb 07
she sounds like she really loves you so much. That's why Kitt has such a problem. It's just the two of us and has been for years. He does fine when I'm gone to work, but if I don't come home at night he gets so upset. When I walked back in the other day, his coat was all fluffed out, he looked so miserable, that I just cried. When I know I'm going to be gone overnight, I always start talking to him a few days before, telling him that i have to go away, but that i promise i'll be back. I know that talking to your dog helps, they do understand, even though they still don't like the fact that you're going to be gone. They get so dependent on us. I know i'm dependent on his love, too. He's the reason I come home from work each day and enjoy coming home. Thank you so much for sharing that with me.