Do you get headache while working on computers????????????????????????????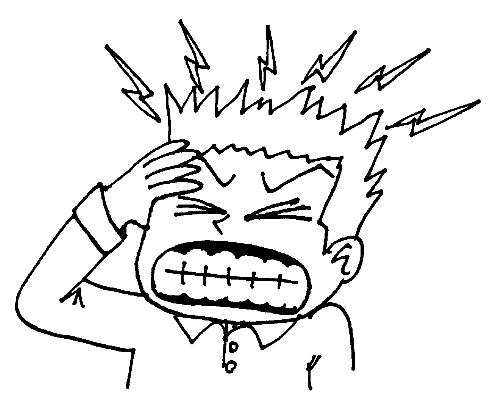 India
8 responses

• Philippines
16 Feb 07
yes, i do get a headache when i stay too long. i think it's eyestrain that causes this. when that happens, i just close my eyes, and take a rest.

• India
16 Feb 07
ya u r right and it is a good exercise to take a break

• India
19 Feb 07
ya somtimes it will happense.. to me.

• India
21 Feb 07
its good to take a break rather than continuously working :)

•
15 Feb 07
I do get headaches after spending a length of time using a computer. It is recommended that you get away from the screen periodically, even if you simply go and make a cup of coffee for 5 minutes. Sometimes the glare from the screen can cause eye problems which leads to a headache. I try to make a point of leaving the computer for a while every 30 minutes or so, to prevent headaches.

• India
15 Feb 07
ya u r right and it is good to keep refreshing


•
17 Feb 07
Not really. Most cases i have them before and sometimes i get them because i'm ill. If i get one while on the computer i come off and have a sleep or try and take my mind of it. guys can't deal with headaches or illness. :( ~Joey Kudos!