Best Responses WOW

Pakistan
8 responses

•
15 Feb 07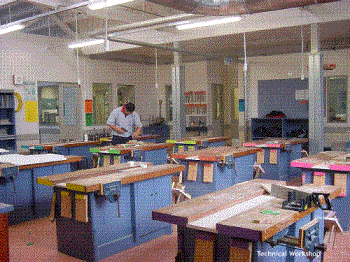 First of all congratulations that you've given all your discussions best response! Secondly you need recommendation of in which basis you can give a best response consequently you just need to consentrate on the quality of answer and after reading it mark is as a best response :) And you've given a best response to me either. I appreciate you that you think that I did quality answer at your while back discussion :) Thankyou! For such a darling best response and for this discussion either! Good day, good luck!

• Pakistan
15 Feb 07
Yes Your Advives Are Really Valueable. Thanks. We Should Be constrated ON the Base Of the Discussions and Don't Go Far away from the topic.


• India
15 Feb 07
well done fren i am also goin to do dat thanx to remind me it is also neccessary with posting and discussing but has it carring points

• India
16 Feb 07
You are doing a holy work. To mark the best responce you have to go through all responses at least twice, and takes you precious time too. It's a great work to furnish the gratitudes towards the people who care you and your feelings. The recieving person also certifies your personna as a thorough & a person with substance. I was also bestowed your blessings once to me and I am thankful for that.

• India
18 Feb 07
Your immediate attention towards your discussions is really is excellent. With my experience I found users like you, who care the responses as soon as they send a discussion. Whatever I have observed is that users start a discussion and just forget or don't even care to read the esteemed or time spent responses. They even shout aloud that they don't recieve any responses and getting bored on the site. But as you see me here, I even bother to check whether my response has been attended by the person to whom I responded. Ofcourse i may not get any encouragement for any more response to this user in future. The phenomenon is just like the Newton third law, For every action there is equal & opposit reaction. Is it not. Just for this response I am very much sure that I am not going to get any cent but still it's a matter of gratitude. One has to maintain a discipline in the life for every type of events he meets in life. Thanks for the consideration.

• United States
17 Feb 07
I always try my best to respond very selective and healthy topics and I hope I am succesful to do this. I also try to select the people who replies best in my topic. But u r rite it is too difficult to choose best reply or discussion.

• Philippines
17 Feb 07
i always give my best in any discussion that i responded. Wether i can get the best response or not as long as it is my real thinking, my real views in life then i am contented in all the things i write in here. Let's just keep on giving our best ideas coz this can be of help with others too. good luck

• Canada
15 Feb 07
Giving out best responses are usually always difficult for me too. I try to find an answer that fits my discussions, piques my interest, sometimes just makes me smile. Often if it is a discussion with many replies I could easily pick a bunch of them. What I normally do is just rate all the good ones as a positive, and then if worst comes to worst flip a coin. Seriously it is sometimes that difficult to choose. I think that is also very telling of the quality of most replies here on Mylot. Good luck!!!!