How am i looking?prettu or average or bad?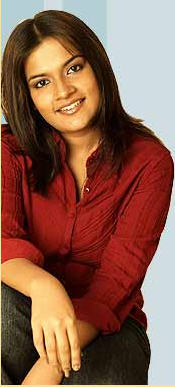 India
8 responses

• Italy
22 Feb 07
Uhm.... pretty (excuse me, prettu), average or bad? What a question.... So.... let's see.... A rating between 1 - 5? Uhm.... 6 I think.... yes, I think you are 6! :-)

• India
22 Feb 07
that was a typing mistake for pretty..thanks for the response!!

• Italy
22 Mar 07
No problem funkyshankar, it's only a pardonable inadvertency by beautiful girl like you. Thank you for appreciating my response! :-)

• India
16 Feb 07
your rating should be 5 x 100 = 500

• India
16 Feb 07
well i would arte you 4!!why if u ask??then my aswer would be cause iu have good long and silky hair,nice eyes.really good selection of clothes and good looking thats it!

• Canada
20 Feb 07
I say 4. I wouldn't give anyone a 5. I think youre higher than average at least in that photo.

• India
19 Feb 07
firstly when i saw you name back then i had thought that you were male cos many of my friends are male by that name sorry if i offended next i think that you resemble a lot to the south indian actressess and i think you deserve a 5

• India
16 Feb 07
5 x 100000000000000000 Tooooooooooooooo SExxxxxxxxxxxxxxxxxxxxxxxxxxxxxxxxxxxx Madddddddddddddddammmmmmmmmmmmmmmmmmmmmmmmmmmmmm

• India
16 Feb 07
If tats u in foto then I wud rate u 5.