Anybody here watching "One Piece" Anime?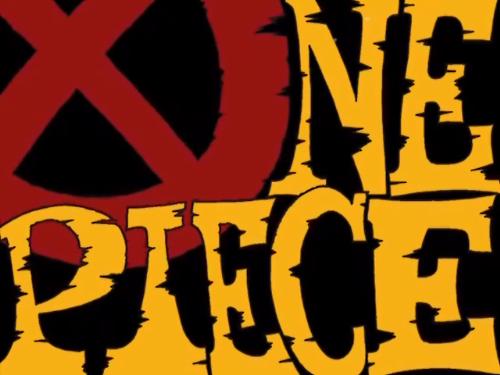 Philippines
February 17, 2007 9:00pm CST
i've been following this anime for quite a while now but i wasn't able to catch up recently due to internet connection problem. I really like this anime and is there anybody who knows what the latest episode is?
10 responses

• Philippines
18 Feb 07
yeah. i watch One Peace! It's a really nice anime because the plot, the characters and the settings are unique! I love the way the author put it. Though the graphic is not so well, it really stands out. I've finished watching it through tv with it dubbed with Tagalog, the language here in the Philippines.

• Philippines
18 Feb 07
yup. unique and somtimes unpredictable. i stopped watching it from GMA coz theres just too much commercials and so little of the program itself. Im just downloading the episodes so i can watch them when i want.

• Philippines
18 Feb 07
IMPOSSIBLE!! the series haven't ended yet. I first watch it in GMA to years ago ( i think it was 2002) but i find it lame, sub is the only preferred way for me to watch it. may be it just finished a saga I bet its skypiea saga, the one that they fought against a devil fruit user of lighting and he can reads mind. their are still 4 sagas after that and currently its Enies Lobby.

• Philippines
19 Feb 07
4 Sagas? thats quite a lot, and 3 episodes a month.. i think im gonna be it for quite a whilie..



• Philippines
18 Feb 07
thanks for the answer. anyway how long does it take for them to create 1 episode?


• Philippines
20 Feb 07
Another One Piece fanatic over here..hehhe.. I got into watching that one primarily because my siblings were raving about how absolutely hilarious that series is. And it certainly is! Can't help laughing my a** off especially when Luffy and Usopp seems to be thinking on the same wavelength, with Luffy doing his impressions of his crew and when Usopp's fight scenes come up. I'm still on episode 196 though. Wasn't able to religiously follow those episodes in GMA, so I'm trying to catch up with those downloads. =p You could also try checking out the latest episode at crunchyroll, its already at 297 last I checked. Enjoy!

• Philippines
22 Feb 07
check also hajime no ippo, it also has a very fun and addictive to watch. too bad the anime series has been discontinued

• Philippines
25 Feb 07
Hajime no ippo..is that the anime about boxing? I think I do remember my siblings having a laughfest watching that one..ehhhe. I'll try to check that one out,too.


• Philippines
18 Feb 07
as far as i know, they have defeated that god which controls thunder and can produce gold. Lufee and the others were not able to find the golden bell. i was never able to watch this episode and the next thing i knew, the bell was ringing. but too bad, they really never defeated that god. he's still alive and swearing to come back.

• Philippines
18 Feb 07
yup Enel is still alive but was kinda like crazy when he left. one of the best powers from a devil fruit. His brother Ace has fire while their next opponent on the episode i'm watching has Ice powers

• Philippines
19 Feb 07
I see. I havent been following these show lately since it airs here at 5pm and i get to watch tv by 5:30. Who's they're next oponent and what will they be searching for next?

• India
21 Feb 07
you mean aokiji ... hez the one with the ice power ... the thing is the elemental powers (like lightning , fire , smoke , ice ,etc...) are more poweful against parmaecian or zoan types ... but in luffy's case he was lucky enough ;) ot be rubber ... else you kno the rest ... :P



• Philippines
20 Feb 07
i haven't been in a flight before. still looking for that time Ü

• Philippines
20 Feb 07
wrong response, sorry it was meant for another thread, is there any option to delete it? Anyway how many OAVs and Movies does one piece have?

• Philippines
3 Mar 07
I'm planning to watch this anime soon am still finding time to fit it in my busy schedule. I still don't want to start watching it because I have the tendency not to stop watching when I start this series. I've heard that this anime is more than 200+ episodes. My brother already got a copy and he is already watching it and he says that this is a good anime to watch.

• Philippines
9 Mar 07
a very nice one indded, as of now episode 299 has just been released (subbed) it takes more than a week for the next episode to show up.

• Philippines
20 Feb 07
When I watch this Anime, I sometimes see its resemblance with Peter Pan. But don't get me wrong I like both stories. One Piece is very imaginative and addicting. I just hope I could catch up with the latest episodes. I still have too many episodes ahead.

• Philippines
20 Feb 07
don't wory, you'll catch up eventually, its taking them about 1.5 weeks to finish an episode. yup its very imaginative and story is unique and very fun to watch. sometimes i would just burst into laughter when watching an episode. also i just can't stand watching only 1 episode at a time, can't imagine what will happen when i catch up and have to watch an episode per week.

• Philippines
18 Feb 07
This is a good anime series, though, it a long series but I have watched few episodes. It is interesting and I also find it funny in some way. There are lot of cool actions here that I really liked, fight scenes are cool. Well, its hard for me to watch this continously because I am working on a shifting schedule. I could watch this for 3 months and then stops, I will be able to watch it again after few months and I wont be able to trace what happened and I will be confused. I guess Ill have to buy myself a dvd copy of this if I earn some money from my salary. This is a good anime.

• Philippines
18 Feb 07
yup thats what i can, i can't watch this on its regular schedule i just get the copies to watch them later. right now im on episode 233 Ü