Covering a Mirror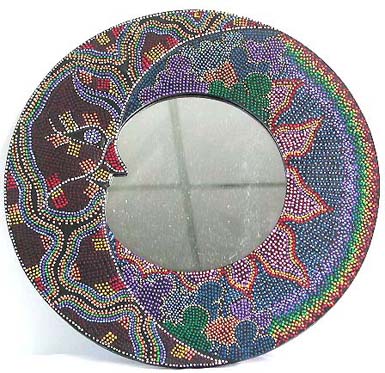 Australia
5 responses


• United States
18 Feb 07
I have never heard of this. Is it a religious custom or just something they do in that county? I know each area has its own tradions. For instance, It used to be customary to have the viewing at the deceased person home. My Great Grandma's viewing was at her home in her bedroom. In those days, the common home was built one room at a time. The initial room was the center. When they could build the next room, it was built onto that room until finally the initial room was in the center with room built all around it. This was the case with my Great Grandma. Her bed room was in the center. There was no windows in that room and only a single lightbulb in the center of the ceiling. It was scarey for me as a kid to be in that room with her body.

• Australia
18 Feb 07
gee there is another one I have never heard, very interesting, I think the covering of the mirror is a spiritual thing...sounds logical anyway...thanks for your info.

•
18 Feb 07
i have heard of this..some people say it is not to disturb the spirits that are around..they get disorietated..well that is what i have been told..

• Australia
18 Feb 07
oh ok, I guess this could be the reason, for it sounds like an interesting thing, it sounds like a spiritual type thing, thanks

• Australia
18 Feb 07
I've never heard that but would be curious to why they would..... Hmmmm maybe something to do with sprits maybe?????

• Malaysia
18 Feb 07
we don't believe this kind of tradition.. we tend to cover the mirrors when thunder and lightning comes =) heheh

• Australia
18 Feb 07
ok I have heard that lighening can bounce off mirrors so that sounds logical, thanks...