Okay..let's talk about the tags...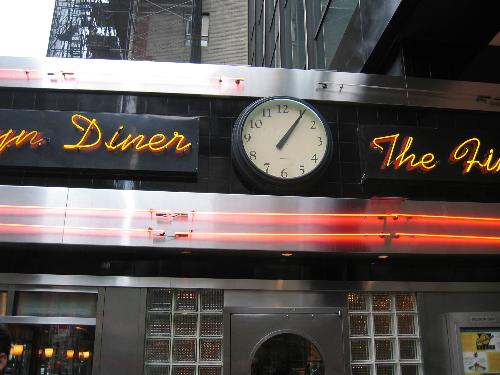 United States
February 18, 2007 12:22am CST
I am not sure I understand the tags...are they supposed to somehow grab someone's interest? I think I use bad tags in my posts...I thought it was just words out of the post...but where are those tags posted? Do people actually look up things by tags? I know I sound dense..and maybe I am..but I don't think I have this myLot protocol down...I realize I haven't really spent alot of time posting hot topics or breaking news...so maybe it's not the tags but my lack of skill in posting...I just don't get that many responses...and because I can't spend a ton of time on this forum I don't catch the drift of how you get your posts out into the mainstream...If anyone has any suggestions other than the obvious..that my content is a bit fluffy at times and a bit depressing at other times...please comment and let's see if I can speed up this learning curve!!!!Thanks so much for your help!!!
5 responses

• Australia
18 Feb 07
Maybe that is what the tags are for I am not sure as sometimes I do them and sometimes I skip them, maybe they do look up things by the tags. No I do not think that you are dense I don't think that many members would understand why they are there. At least when you are posting you put more than some of these silly ones I have seen and I have to delete them, when they only post 1-2 lines they are so annoying so I always try to post to your discussions and have never found anything wrong with them maybe you need to add more friends that will respond to you that is all I can suggest you do.

• Philippines
19 Feb 07
I think one of the uses of placing tags is to facilitate searches. Basically, your tags would enable your post to be listed as related to familiar words such that everytime that word is searched by a user your post would come out as one of the search results. Proper tagging then would be helpful so that the right people who would be interested with your post could see it when they search myLot. If they see it then you'd get replies.

• United States
19 Feb 07
Well, I've added you to my friends list, so you can't be that bad. I think if you add more people to your friends list, it might help out. The tags are so when people do a myLot search, for a topic, they can find discussions with that topic. For instance, when I first got here, the first thing I searched was ovarian cancer, to see if there were any discussion on it. I found a few, and responded to the good ones. Then I realized that they didn't answer what I was looking for, and started my own topic. These days I don't think anyone does a search before they start a discussion. I hope this helps!

• Philippines
19 Feb 07
first of all we add tag to let things get organized here in mylot. you can put your post on general discussion if you like, and most of all post quality articles not just junk and nonsense things, think of something special, unique and interesting topic. you can get that on your own experience or stories from friends.. goodluck

• United States
19 Feb 07
the tags are just to organize discussion and make you discussion easy to search for...if your not getting alot of responces try starting them at about 8:00pm at night that when most people are on