How do you keep the computer clean?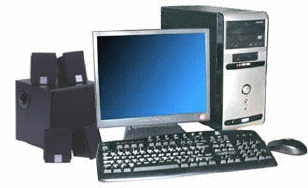 India
6 responses

• India
18 Feb 07
Once in a month, I vacuum clean my whole system. Once in a few months I open my rig and clean it up. This improves my system performance. Another point is not to turn on the fan in the PC room. It would agitate the dust and PC gets dustier faster. Keep PC away from windows as well. I am not talking about "Windows XP", but the physical windows in our house.


• Philippines
18 Feb 07
i clean my computer using feather duster once a month. I also use a paint brush to remove dust inside the cpu. that's how i clean my computer.

• United States
18 Feb 07
We shake out the keyboard and wipe down the monitor. Once in a while we vacuum and dust out the computer since it somehow collects all sorts of dust and particles. Once a year in January we really clean it up and try to rid internally the junk that accumlates as files and such. The computer seems to work so much better tended to.


• United States
18 Feb 07
What a great question. My house can be dusted every day. I don't know where all of the dust comes from in here. It may be coming from my carpet. I can dust right now and later, I can write my name on the furniture again using my finger. My desk stays dusty and they say that electrical appliances will attract dust too. I haven't found any remedy for the dust in here yet either. I just use a dust rag with pledge but it doesn't keep it clean very long.