which will you choose? to love or to be loved?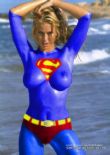 Philippines
February 18, 2007 10:16pm CST
for you what will be your answer?your partner will be the one who deeply love you or you?
3 responses


• Philippines
19 Feb 07
Both...I want to love and to be love co'z it is so much fun and happy when your love is inlove with you...more important is when somebody love you also, if I may choose the person who love you or the person you lvoe but his not loving you back, for me the person who loves me co'z you can teach you heart how to love if the person was good character............what would you choose the person you love or the person you love and he did not love you?....

• United States
19 Feb 07
Much better to be loved deeply, but really you can't have one without the other.