The best romantic movie of all time

United States
February 18, 2007 11:06pm CST
What do you think is the best romantic movie of all time? This is hard for me to choose just one since many have different twists. I love Sense and Sensibility, have seen it at least 25 times and still cry at the end. Then there is Titanic, just the thought of love everlasting gets to me. More of my favorites are: Never Been Kissed The Lake House (a big surprise to me) Somewhere In Time Pride and Prejudice (the original black and white) The Four Feathers Far and Away
9 responses

• United States
20 Feb 07
My favorites: Ever After, Drew Barrymore is so precious (liked Never Been Kissed, too) 50 First Dates, it's a comedy but geesh does it show dedication The Notebook, I relate to the early lives of the lovebirds and hopefully always will :) Stay, it has other elements but it's got love, too 10 Things I Hate About You & Pretty in Pink, best young love stories My ALL TIME FAVORITE: Brokeback Mountain.

• United States
20 Feb 07
oops, forgot the because: The forbidden love always gets to me. I've been forbidden from almost every guy I've ever dated except the one with bad teeth and the one from 7th grade :) And this is the ultimate, pretty much everything they ever knew in their lives kept them from being together... fiddles my heart strings!!

• United States
20 Feb 07
Titanic was the best it was the first movie me and my husband saw together the first weekend we met and i could watch it over and over again....

• India
20 Feb 07
the best movie i feel is pretty woman,then i love maid in manhattan......these two movies i have watched like n times,........there r few scenes which touched my heart alot and made me cry......tooo.amazin love stories

• India
20 Feb 07
not seen those that u have listed. but every now and then my choice keeps on changing.it depends on so many things. as u grow your ideas change and thus your choice! one day it is this and the other day it is that. and i dont get so emotional abotu watching movies. i dont cry while watching them...

• Philippines
19 Feb 07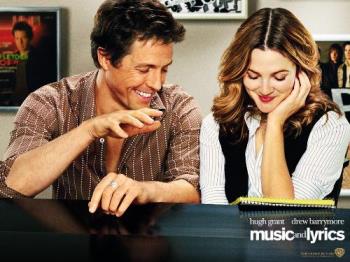 I agree,Sense and Sensibility is a good movie,i love the period the film is set.I also like Emma(gwyneth paltrow),Only You,The Wedding Singer & 50 first Dates.Im looking forward to the new movie Music and Lyrics with Hugh Grant & Drew Barrymore.

• Philippines
19 Feb 07
For me it would be "The Notebook". I can't imagine a love like that, everlasting. Even if it means sacrficing for the one you love. It still makes me cry everytime I see that movie.

• United States
19 Feb 07
One of my favorites is Mayerling starring Omar Sharif and Catherine Deneuve.It's the story of the love between Archduke Rudolph of Austria and Maria Vetsera. It is a beautiful movie.

• Philippines
19 Feb 07
Romeo and Juliet. I like it more the second time I saw it after many years.

• India
19 Feb 07
For me its TITANIC. It was the greatest movie that I have ever seen. It has got everything. The effects are simply awesome. Very rare to find such films. Heard that they are making a sequel to it. Is it true??