how do you react when a guy or a girl proposes you?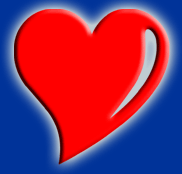 India
4 responses

• India
26 Sep 08
Have not have been lucky so just can't tell you. I surely would take my time to make the decision if it ever happens to me. Love happens once and need to take your time to choose the right one. It's not just choosing a piece of cloth to wear or something like that. This one decision may change our life and I think we need some time to think on it

• India
26 Sep 08
hope it comes true soon i do need someone in my life now and may be your prayers will help lol :)

• India
26 Sep 08
I have also got some proposals. Some of it were through my friends. They approached my friends and asked me to inform that. Lol. In that case, I never consider that. I just left that off. Lol. Only one proposal was to me. I didn't ask time and all. When her proposed me, I was not in love with him and so I said no. Later even I was in love with him and I proposed him again. Lol. Hehe.

• India
26 Sep 08
And there is one more fact that our love ended due to some family problems. I am not that blessed.


• United States
26 Sep 08
it never happened to me but if it happen,i will say yes right there if i like the girl phisicaly talking,then i take care of getting to know her better in her personality.But i would say YESSSSSSSS!!!!

• Romania
19 Feb 07
well , first of all , i try to find out all that i can about that person , try to know her better , try to find out all that i can about her ! Then , if everything it's okay , then we start getting personal , dating etc ! But i admit that there are some times when if a girl proposes me , y would say at that time yes :) , but it dependes on the girl :)