Do you know name of this flower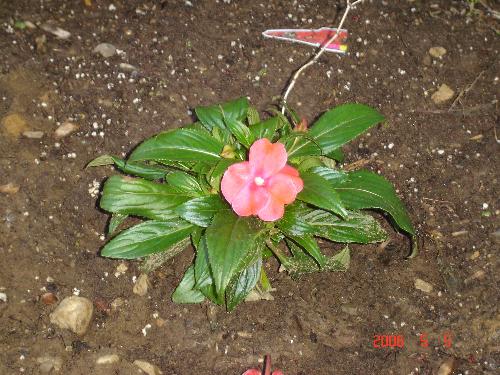 United States
February 19, 2007 11:28am CST
Can you tell me name of this flower? I took photo from my neighbourhood.
5 responses

• United States
20 Feb 07
Definitly a begonia, I had many in my garden last summer. Tthey were so beautiful and bloomed all summer long

• Netherlands
19 Feb 07
Yes, indeed that is a begonia.... I think they are pretty flowers... I also have got a begonia in my home, but its a different one... Its a big plant :)

• United States
19 Feb 07
It is a begonia. Too bad that you didn't take a second to look at the plant tag on the ground right there by the flower. It probably came with the flower and would have told you the "common" name and the "scientific" name as well as the proper growing conditions for the flower. If you just took the picture, I would say that you live someone where it stay decently warm through the winter.

• United States
20 Feb 07
you are right. I should take photograph of the tag.

• United States
21 Feb 07
Looks like a New Guinea Impatient to me. They are annuals and stress easily in the sun. Sade loving plant.