Global Warming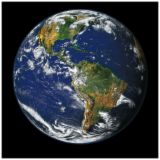 United States
February 19, 2007 1:08pm CST
Hi,i would just like to point out that like in the movie The Day After Tomorrow it is extremely important for all of our nations to work together to solve global warming problems. I once saw a commercial where there was a man standing on a train track and a train was coming the train represented global warming. The man said that the irreversible affects of global warming were estimated to come in 30 years. He said that won't affect me,and walked off the tracks, standing behind him was a five year old girl about to be hit by the global warming train. If we don't fight global warming now it will ruin our future. www.fightglobalwarming.com
3 responses

• Philippines
4 Mar 07
This is really a serious matter that everyone should pay attention to. Scientist 15 yrs ago have already pointed out the effects of Global Warming, but I guess very few listened. It is only now that some people are really paying attention to it, after the effects are visible. the government of each country should look at this matter very carefully and find solution to solve the problem. I must agree when people say that it is not too late....but still we are late.

• United States
7 Mar 07
I agree people are only just starting to worry about global warming even though it has been around for a very long time thank you for responding

• Philippines
20 Feb 07
I agree with you totally. I found this site in myLot to be a good site in promoting recycling and the likes. And I'm glad to know that there are a lot of members here who's into recycling. Small things to help delay global warming: Do not burn leaves,recycle, recycle and recycle

• United States
7 Mar 07
I do agree MyLot is a good place to promote recycling. Thanks for the response.

• United States
19 Feb 07
I would agree with this wholeheartedly. We can still turn things around, but we need to do something now. There are things that everyone can do now, such as using less energy by using compact fluorescent light bulbs, letting auto manufacturers know that we want cars that are more fuel efficient and use alternative fuels, recycling, etc. However, I believe that a coordinated effort between nations is necessary. It's like that Native American saying, "We don't inherit the earth from our ancestors. We borrow it from our children." I forget who actually said it. But I don't want to see my 7-year-old nephew and 3-year-old niece or anyone else hit by the global warming train. Not to mention the fact that I still plan to be alive myself in 30 years. Another good movie to see is An Inconvenient Truth; the book is also good and gives some practical suggestions to minimizing one's impact on the environment. Plus, some of these suggestions, such as making one's home more energy efficient, save money. It's sad to think that some people might only do these things to save money rather than because it's the right thing to do, but whatever works. Plus, saving money is an immediate positive thing that people can see right away, whereas global warming is more abstract to most people, at least at this point.

• United States
7 Mar 07
I know what u mean i plan to be here in 30 years too. And i especially would not want to see my family and friends hit by the global warming train thanks for your response.