Do you really respond to discussion with honesty?

Canada
February 19, 2007 6:20pm CST
Come on people let's face it, you know and I know that when you do respond you leave the ****iest answers to begin with. For the lot of you, you don't put any sort of usable info. Do you respond to these discussions based on the fact that they're you're friends offline as well, or really liked their response to your discussion?
5 responses

•
20 Feb 07
I'll respond to your post because I can. I post honest responses and I post to my MyLot friends as well but I know no one outside of this monitor. Due to the nature of your discussion, you won't get a longer answer from me.

• Canada
20 May 07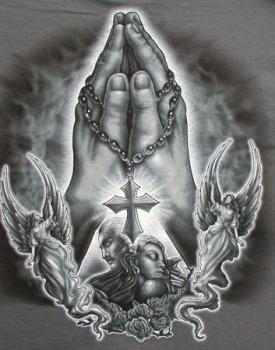 Well smacks, That was long enough and to the point. Thank you for your response and honesty!

• Netherlands
20 May 07
I would like to think that I respond to discussions appropriatly. I hope that my responces are not crappy because I take time to think about my reply and edit several times before posting. Generally I choose discussions that I am able to respond to. Whether it be I have a clear opinion on it, experience with it or interest in it. I do not respond to make those few cents. I don't really care abou the money here and just enjoy participating. Sometimes I try to respond to discussions on my friends list to help them out or ones that have no responces. However, if I can not think of anything to say, I don't respond.

• Canada
20 May 07
On a positive note I thank you Siren for your response. Your response was worth the read!

• Philippines
20 Feb 07
Personally, I think the only way mylotting can be meaningful and enjoyable is responding to discussions with honesty and get honest responses as well. There are good and relevant issues posted here and the best we can do is to be honest in responding for the mutual benefit of the users. It's obvious in many discussions and responses that some people are just doing it for the sake of earning points and that shouldn't affect users who are sincere and honest in participating in the discussions.

• Canada
20 May 07
Hey Mano, I totally agree with what you were saying, something worthwhile.. maybe that drives you to that point of getting that respective thank you for your advice/opinion response.

• Australia
20 Feb 07
I do respond to discussions honestly and I try to help out the person with as much as I possibly can, from the info that I know or find on the internet. Some people do try to 'suck-up' though. I've seen a couple of people like that because they want a + or best response.

• Canada
20 May 07
Response like that are also easy to notice as well. Things that some of us may do to make a quick buck!

• Canada
20 Feb 07
I don't respond to a discussion unless I feel that I have something to say. I don't necessarily respond to post by all my friends... only the ones that have a discussion going that I have a thought on. And I always answer with honesty... I figure.. y'all are strangers who you going to tell? ;) but seriously.. mylot has turned into a place where people can come with honest issues and get genuine feedback on. I'm loving it. Sure there are a few people who are just here for all the cents they can get.. posting one liners and not even bothering to give us their own opinion.. but I figure eventually those people will be phased out by the moderaters and this will turn into a wonderful place :)