We Have The Taj Mahal In India .... You People Know This Right ....?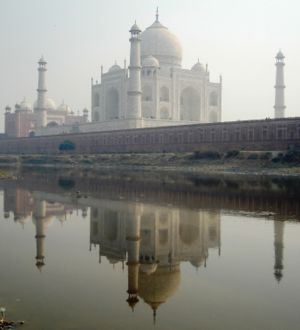 India
February 19, 2007 7:52pm CST
Taj Mahal: A Tribute To Buty One Of The Wonders Of The World.....May be the best gift one can ever give to someone he really loves ... signifying beauty on the banks of River Yamuna .... such a facinating monument Construction began in 1632 and was completed in 1648 it took 16 yrs to build this wonder ..... one can just imagine how madly ..... mughal empror Shahjahan might have been with his favourite wife Mumtaz Mahal ..... and also realize that there can be such a beautiful lady in this world whose beauty is described by making the Taj Mahal..? Do U love Some One So Dearly ...?
1 response

• India
20 Feb 07
Ya man i totalllllllly agree with you on the beauty of this ancient monument which has grasp the world over.... its wonderous monument since it took only 16 years to build this. i dont think its possible to construct such a monument ever again.... Happy Posting....