21 jump st

United States
4 responses

• United States
20 Feb 07
I've actually never seen the show 21 Jump Street because I was raised in a cultural bubble and missed out on tons of other shows as well- no 90210 or Melrose Place for me! Although I do know that Richard Grieco was on it the show, but only because of his reference in the movie Night at the Roxbury.

• United States
2 Mar 07
I loved watching 21 Jump Street. It was one of my favorite shows as a teenager. Of course I had a crush on a few of the actors on there, especially Johnny Depp :) I can't really say what my favorite episode was mainly because I haven't been able to watch it in a very long time. I'd love to own the set on DVD but that's a bit out of my price range at the moment.

• United States
6 Apr 07
yeah wow that is pricy. may have to save up for a bit for that.

• India
2 Jun 12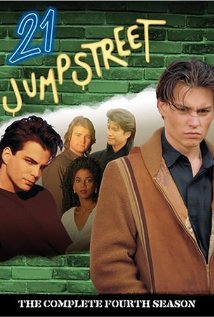 I haven't seen the series 21 Jump Street starring Johnny Depp and Dustin Nguyen, I came to know about it recently when there is a film released recently based on the series and films name is also 21 Jump Street starring Jonah Hill and Channing Tatum. The film was not bad but I don't know if it's as good the the series as I haven't seen the series. I am trying to see if there is DVD available for television series to see how good it is ...

• United States
6 Aug 07
I ahve never seen this show, I never really watched fox when it was out.