who is the best batsmen in the world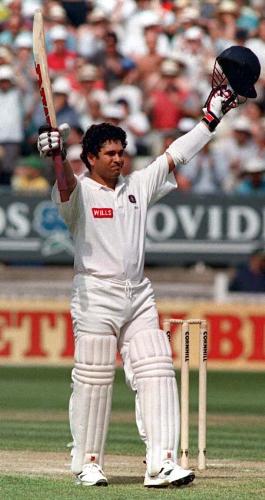 India
February 20, 2007 12:10am CST
cricket is dominated by batsmaen arther than bowlers... we have seen some gr8 batsmen frm sir donald bradman to sachin tendulkar.. but now we are in a situation were u cant really say who is the best batsmen around.... most reputed batsmen are 1.) SACHIN TENDULKAR 2.) BRIAN LARA 3.) RICKY PONTING 4.) INZAMAM UL HAQ 5.) SOURAV GANGULY 6.) SANATH JAYASURIYA 7.) RAHUL DRAVID 8.) MOHAMMAD YOUSUF 9.) ADAM GILCHRIST 10.)MAHENDRA SINSH DHONI who do u think is the best batsmen taking all the facts into account????????
7 responses

• India
20 Feb 07
yeah we are in a situation wer u cant really judge who s the best around... even though u hav gone for som 10 players the real competition s between sachin tendulkar, ricky ponting and brian lara... sachin has got the best ODI record undoubtfully. but his TEST record has declined slightly in the last 2 or 3 years.. he doesn't have any triple hundreds under his belt.. lara on the other hand has got a gr8 test record but as far as the odi's r concerned even somone lik rahul dravid and sourav are way ahead of him.. ricky ponting is in gr8 form for the last 2 years and he s playin the way sachin was playin few years back.. u really have to wait n see how he plays when the aussies are not actually performing well.. at the moment sachin is the best in ODI's and lara is the best in test cricket.....

• India
20 Feb 07
hey dude really nice reply u have given..... sachin is the best in odi's ah?

• Pakistan
20 Feb 07
Brian Lara is the sweet answer

• Pakistan
20 Feb 07
I also think so batsman are getting over bowlers and australlia is getting dow and out.

• India
20 Feb 07
Without even thinking for a second,I can give the answer as Sachin Tendulkar.He is the best ever.No one can even come near him when it comes to batting....

• India
20 Feb 07
Undoubtedly, Sachin Tendulkar...This guy is genius and his records speak it all!! Not a single bowler in the world can deny his mammoth presence in the ever-growing world of cricket. However, all other batsmen are also good, but they don't even come near this little master..who can hammer any bowling attack in the world