What country are you from?

United States
February 20, 2007 12:26am CST
I've noticed that the majority of the members here on Mylot are most likely from another country other than the United States. I was born and raised in California, USA and think it's really cool that there's so many diverse people on here. Tell me where you're from (what country) and one tradition that is either a family tradition or a cultural tradition! I like to learn about different cultures and am trying to figure out where I want to go on my next "out of country vacation"!
5 responses

• Greece
20 Feb 07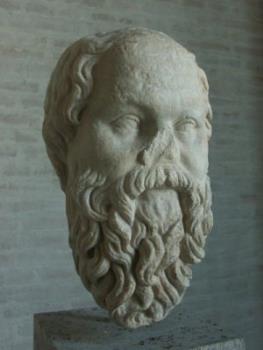 I'm from Greece.The country that gave at the word the most famous philosophers: Aristotle,Socrates,Sophocles.....and many more.With a great history.With so much nature beauty,islands,sunset,mountans....I hope for anyone just ones at them life visit Greece.

• United States
21 Feb 07
That's awesome I've always wanted to visit Greece! There's so much history there and I'd love to see the sights! My goal is to visit there some day!

• United States
20 Feb 07
I am from Puerto Rico the Island of Enchatment. It is in the Caribbean about 1,000 miles south of Florida. It is always hot and you don't have to worry about winter. Take a sweater as some of the hotels keep the air conditioner quite cold. One tradition we keep is 3 Kings Day which is not celebrated in USA. If you want more information about Puerto Rico go to Boricua.com where you will find an assortment of traditions, recipes and other good stuff...Happy Vacation

• United States
20 Feb 07
I love trying new foods from different cultures so I will definitely check out that website! Thanks so much for providing one! I'll also check out that tradition so I can learn more about it, thank you!


• United States
21 Feb 07
What's a family tradition of yours or your country's?

•
20 Feb 07
Im from the UK, originally born in Sheffield South Yorkshire, but now live very close to Preston, Lancashire in a small town called Chorley. Its nice here cos I am in easy distance to go into the city, get to the coast or out into the country, so living here is a big plus! Just not keen on the cold weather we are having at the moment! lol Lynn-Marie

• United States
21 Feb 07
Sounds beautiful! What's a tradition of yours there in the UK?

• Philippines
25 Feb 07
I'm a chinese from the Philippines. I've asked before in my discussion which country dominated myLot because I thought it was the Philippines. But it's India We have many feasts ( fiesta ) in the Philippines. If you want to come here, you can go the beaches here. We have also Boracay, one of the finest beaches in the world.