payday loans are horrid.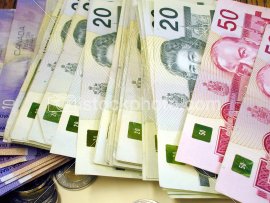 Canada
February 20, 2007 1:33am CST
I would just like to give a major piece of advice here. No matter how broke you are between paydays - do not EVER get a payday loan. The companies charge you an arm and a leg in interest - more than any pawn shop would charge you, and even more than a loan shark would charge you. No, scratch that, they are borderline illegal loan sharks. They loan you money because they see you as a fool, and not someone they can help out. Trust me, I know this because I fell into the payday loan trap a year ago, and now I feel like an idiot. I mean I ended up in the trap, they would basically charge you your entire paycheck to borrow money. And then you pay it back, and then what?? Then you are stuck in the trap .. So do yourself a favour, if you ever find yourself broke - do not go the pay day loan route. Borrow money from a friend, go try to work someplace else...just don't go the payday loan route.
1 response

• United States
20 Feb 07
Oh those payday loan places are terrible. They have been all over the news, so many scams and ripping people off. People don't read the fine print and then they get screwed. You don't realize either like you said the trap you fall into. And even if you pay all the payments, look how much it cost to get that money early. It's rediculous the amount of money they make of unsuspecting people.

• Canada
20 Feb 07
If I could turn back the hands of time, I would've found other ways to have money... I would've gone someplace else.

• United States
20 Feb 07
I know what you mean, hindsight is always 20/20..lol I guess it's not too bad as long as we learn from our mistakes..I know I have.