I want to increase my weight

Hong Kong
February 20, 2007 3:55am CST
Hello everybody! I am a 18 years old boy, with only 1.7m in height and a terrible 110 pounds in weight. I am so thin and light, which I really don't want. I eat many a day, but I still cannot become fatter. I like sports, is it because I like to move a lot, so that I cannot become fatter? It is lucky that I am still healthy, but this make me not looking good and it is difficult for me to buy clothings. Can anyone help me?
5 responses

• Pakistan
20 Feb 07
Yea The same problem is with my brother . He eats quite a bit but does not get fat... It's your metabolism tha's great .. Yep Great lol...There are prople out there who don't eat much but are fat like a pig. But if you're still worried visit a doctor and he will probably give you Vitamins and other tablets... Cheers

• Hong Kong
20 Feb 07
Thank you for your comment, Sabeehthegr8! How is your brother? Does he being fine?

• Pakistan
20 Feb 07
Yes He is in perfect health and doing fine. Infact right now he has gone to his Hockey match lol..

• Hong Kong
20 Feb 07
Wow! Hockey need a lot of energy! By the way, I play basketball, of course I am a guard. XD

• Philippines
11 Mar 07
Dude you have to earn more on foods rich in carbohyrates and proteins like rice, noodles, pasta, potatoes, fish, beef, pork, chicken, milk, egg whites, tofu and cheese. Also try some supplements to increase your body's metabolism. This will help you to gain more weight, and also you have to excercise to control and monitor your weight. Try lifting some weights, but also lift only those you think you can..

• Hong Kong
18 Mar 07
By the way, if I sleep so late, will it affect my metabolism? Since I need to prepare for my public exam, I need to study for a long time everyday.

• Philippines
19 Mar 07
If you stay up late because for a valid reason, like exams. I think you can always regain it, just try not to abuse more of yourself!;)

• China
21 Mar 07
Uh..you must be very thin then. I also have sum friends who are struggling to gain more weight but they dont seem to gain any weight. I think it depends on your metabolism -which may be too good-. Im a girl, but i was thin too. I drank milk everynite before going to bed and here i am now. I have gained more weight. Try eating more at dinner..

• Hong Kong
21 Mar 07
Since I am busying with my exams, I do not do as much exercise as before. I hope that I can gain some weight in this period! =P I will try do drink more milk and eat more at dinner, thank you for your advice, gemini_gal!

•
18 Mar 07
aww...thats sad...!! i wish i had ur prob n cud eat anything but still not put on weight!!! :( but then im a gurl...so its different for me!! i guess u shud start workin out....it wud build ur muscles!!! that wud not gav u a thin look... also i dont think eating more wud help....guy's metbolismz are really good...u will oly digest them all....so start excersising!!!

• Hong Kong
19 Mar 07
Yes, I think I should do some more exercise after my public exam! Thank you for your advice, freezingfev!

• Australia
25 Feb 07
Have you tried working out at the gym? As in weights? If you're doing a lot of cardiovascular exercise, such as basketball, you're burning a lot of energy by increasing your metabolism. Doing weights (resistance training) tends to bulk you up more, increasing the size of the muscles you work on. Also, eating more protein (ie meats, protein shakes, etc.) can help with bulking up.

• Hong Kong
25 Feb 07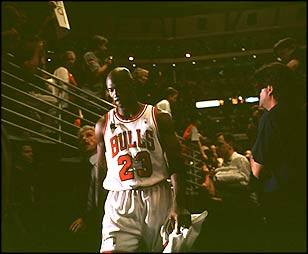 Oh, I see. I think that playing basketball can help us to build up muscle as well. Thank you for your response, littlemoo!